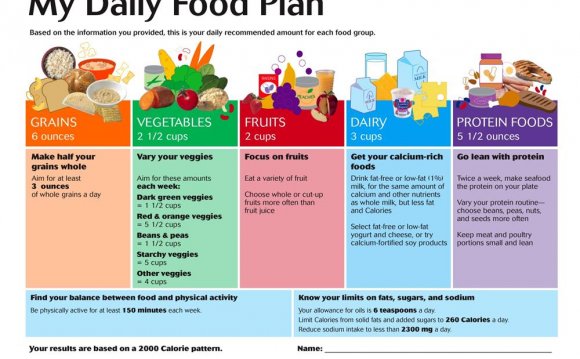 135 grams protein
198 grams carbohydrates
27 grams fat
33 grams fiber
Breakfast: Egg sandwich
1 large egg
1 slice reduced fat cheese
1 whole wheat English muffin
1 tablespoon reduced fat vegetable oil spread
Served with 1 medium grapefruit.
Heat a non-stick skillet and spray with non-stick spray such as Pam. Add egg to pan and cook until almost done. Top with sliced cheese and allow to melt. Place atop toasted English muffin that is topped with a low-fat margarine (optional).
Lunch: Chopped chicken and turkey salad
1 cup romaine lettuce
1 cup iceberg lettuce
1/4 cup bell pepper, chopped
1/2 cup carrots, chopped
1/2 cup red tomato, chopped
2 tablespoon feta cheese, crumbled
2 tablespoon reduced fat Italian dressing
3 ounces grilled chicken breast, chopped
3 ounces grilled turkey breast, chopped
8 ounces cranberry juice cocktail to drink
Dinner: Grilled chicken over pasta with spinach and marinara
3 ounces grilled chicken breast atop
2 cups cooked whole-wheat spaghetti
1/2 cup pasta sauce
2 cups cooked spinach
2 tablespoons mozzarella cheese, part-skim, low-moisture, shredded
DAY 2: 1530 calories
112g protein
202g carb
38g fat
30g fiber
Breakfast: Whole-Grain Treat
2 low-fat whole grain waffles (from frozen or fresh) topped with
1 tablespoon peanut butter
1/2 cup fresh blueberries
1 cup slice banana
Served with 8 oz green tea mixed with 1 teaspoon honey.
Prepare waffles as directed and spread with peanut butter. Top with a combination of blueberries and banana. Served with brewed green tea, mixed with honey.
Lunch: Salad and sandwich
Side salad
1/4 cup green pepper, chopped
1/4 cup crumbled feta cheese
2 tablespoons reduced fat Italian dressing
Sandwich
3 ounces sliced turkey breast
2 slices 100 percent whole wheat bread
1 tablespoon reduced calorie mayonnaise
1 teaspoon/packet mustard
1 slice low-free cheese
2 slices romaine lettuce
Dinner: Grilled and seasoned tilapia
6 oz grilled tilapia (or other mild fish)
1 teaspoon herbs and spices, your choice
1 cup asparagus, steamed
1 large sweet potatoe, baked with skin and topped with:
1 tablespoon low-fat margarine
1 teaspoon brown sugar
8 fluid ounces skim milk
Before broiling or grilling tilapia, sprinkle with selected herbs and spices. Broil or grill until fish is flaky and fork tender-about three minutes per side. Serve with cooked asparagus and a baked, sweet potato topped with low-fat margarine and brown sugar.
DAY 3: 1580 calories
85g protein
243g carbohydrates
30g fat
27g fiber
Breakfast
Whole grain English muffin toasted and topped with 1 tablespoon margarine
6 ounces low-fat, light yogurt
1 orange
Lunch: Stuffed Pita Pocket
1 whole wheat pita pocket filled with:
3 slices lean deli meat
1 tablespoon hummus
1/2 cucumber, sliced
2 medium tomato slices, shredded lettuce
Serve with 1 large pear
Dinner: Big Sur
2 slices whole wheat bread
Source: www.runnersworld.com
INTERESTING VIDEO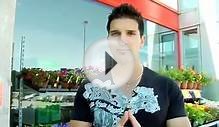 "Done-For-You" Fat Loss Meal Plans - FREE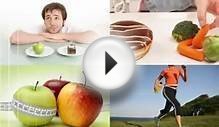 Outstanding Weight Loss Diet Plan Meal Plans Easy Recipes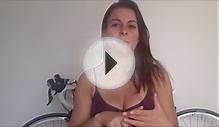 Weight loss | Intuitive eating | I eat less than 2000 calories
Share this Post