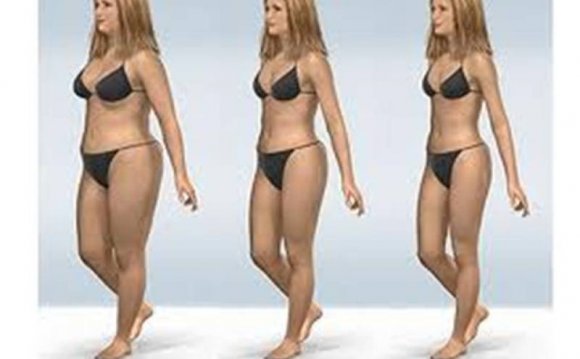 Kelloggs seem to have abandoned their diet plan site for the time being. Which is a shame as, for some people, replacing a couple of meals a day with cereal and milk is an easy, cheap and convenient way to try and cut calories.
For people looking for this kind of simplicity, that includes breakfast cereals, we have our professionals working on a diet plan for you - watch this space. We'll let newsletter subscribers know (expected February 2016) when we're ready to go. (Go to the bottom of this page if you'd like to receive the newsletter.)
In the meantime, this article discusses the workings, and pros and cons, of the Special K/Cereal diet as presented by Kelloggs in previous years.
The Special K Diet Plan previously recommend replacing two meals a day with a bowl of cereal for two weeks to help you lose weight. It worked on the premise that replacing two meals like that would lower your calorie intake naturally but not have you starving yourself. A lower calorie intake would mean weight loss – a kind of meal replacement diet but still eating for each meal rather than having a milkshake.
Special K Diet Plan Evolution – How Does It Work?
More recently, the Special K Diet has changed and no longer relies just on the cereal to help you lose weight. You sign up to the free plan online, choose the type of meal plan you want, tell them your age and whether you are male or female and then you type in your current weight and height. The system also asks what your reason is for signing up for the plan.
The types of plan available are:
Quick and Easy – For the on-the-go lifestyle, great for busy people
Loads of Variety – Great for those who love to try new things
Vegetarian – Fresh flavours, healthy ingredients and no meat
Once you have filled in all the information and chosen a plan you are ready to go.
Your weight loss progress
You can track your weight loss progress, how you are feeling each day and the site recommends keeping a journal. The site sets up a meal plan for you to follow which includes breakfast, morning snack, lunch, afternoon snack and dinner, so plenty to eat. What it offers for you to eat depends on the type of meal plan you chose. If it gives you something that you don't like, you can use the 'swap' button to find something else. The meals and snacks are certainly a long way from the original 'two bowls of cereal and an evening meal' style site that used to be part of the Special K Challenge. Although cereal and cereal bars do still feature in the plan.
You will receive badges for different achievements to give you a boost and there is a tab for tips to help keep you on the straight and narrow. The tips are broken down into 'Everyday – Finding Out What Makes You Tick', 'Nutrition' and 'Snacking'. One of the tips is to fill in a food diary (although I couldn't find one on the system anywhere) and log your emotions to see if you can work out whether your emotions effect your eating – identifying that as a weakness could help you get back in control of your eating. Further down the page there are short tips under the same headings as well as some tips for fitness.
You can log your weight loss progress and share it on social media if you like. There is also a tab for you to check your BMI. If you need some company, you can invite friends to join you using the 'My Friends' tab which encourages you to invite your friends via email or Facebook.
Pros of the Special K Diet Plan
It tells you exactly what to eat each day and the calorific value of each meal suggested
The meals and snacks suggested can be swapped for personal preference
There are hints and tips to keep you on track
You can invite friends to join you
It's reasonably simple to use and navigate around the site
As well as adding your progress, the site awards you badges to help motivate you
Cons of the Special K Diet Plan
The diet plan is not personal to you. The system takes your weight and height into consideration but not your activity levels or your lifestyle
You can't choose your rate of loss which means you can't tell if you are on track or not. A good, sustainable weight loss rate is between ½lb and 2lb a week. For me to lose 1lb a week, WLR has me set at around 1400 calories a day, whereas, I would have been eating around 1700 calories a day on this plan. See how many calories you need to lose weight
The goal setting is all about feelings rather than getting to a goal weight or even a dress size
The site is very feminine so wouldn't necessarily encourage a man to sign up
The meals and snacks are not necessarily convenient at the times they are suggested – for example, I chose the 'Quick and Easy' diet plan but one of my lunches on a Monday was a roast chicken dinner.
You can track your weight loss but there is no indication of your progress in anything other than numbers or badges. It's nice to see a graph or something to help you visualise your progress.
Some of the badges you can achieve don't seem to have any relevance to your actual progress – I signed up on a Monday and received the first badge to commemorate getting started. Then I logged my weight on the Friday and by Sunday I had another badge called Smart and Satisfied which was awarded for eating my five portions of fruit and veg a day.
You can invite friends but there are no forums or help team to ask questions or talk to other people on the same weight loss journey
WLR Verdict
It's great to see the Special K Diet Plan has moved on from the two bowls of cereal a day to an eating plan that involves much more variety and the choices of meals and snacks are great. Boredom would have hit very quickly with the old plan.
I would die of boredom after day one. No hope of keeping it off as not a realistic diet. I would stick to calorie counting and lots of exercise you will feel better for it in the long run.
ANGELS424
It sounds a bit monotonous to me, but it's the calories v exercise that count, so it's up to you. BEVD
Source: www.weightlossresources.co.uk
INTERESTING VIDEO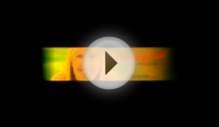 Diet Plan For Weight Loss Women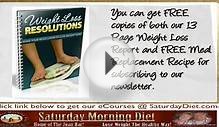 5 Benefits Of A Ketone Diet Plan For Weight Loss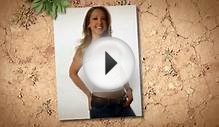 Gluten Free Diet Plan For Weight Loss - Free Diet Video
Share this Post