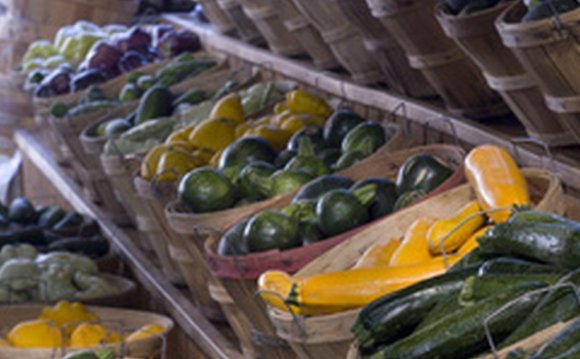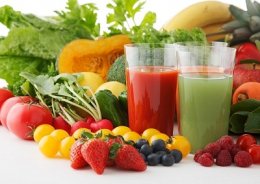 If you want to lose weight effectively, you need to pay attention to what you eat. The U.S. Department of Health and Human Services states that women can lose weight effectively by sticking to a diet containing 1000-1200 calories, while men need a diet of 1200-1600 calories.
How to prepare a 1200calorie meal plan? What to bear in mind? For weight loss, you need to remember a simple rule: eat fewer calories than you use up during the day. When your body does not have enough calories, it will burn fat to get energy. This is when you lose weight most effectively.
Who Is 1200 Calorie Meal Plan For?
It is suitable for an adult woman who wishes to lose weight but has little physical activity. However, it's important to understand that you should also include an exercise program in your routine while following a 1200calorie meal plan to lose weight more quickly and effectively. One such plan will also work great for small-to-medium framed women who are over 50 years of age. The meal plan will not work for adult men because the calorie level is too low.
While shaping your body, you should not try ways to lose weight too quickly. You should aim to lose a couple of pounds per week. If your weight loss is quicker than this, you should include more calories to your diet. However, you should not reduce your calorie count to less than 1200 even if you are losing weight slowly. Instead, increase your activity level to lose weight more quickly.
Things You Need to Know Before Starting a 1200 Calorie Meal Plan
A meal plan is a perfect way to determine how much of each food group you should eat daily. You can make a meal plan as per your food preferences and follow it to achieve your fitness goals. By creating and following a meal plan, you will be able to create your menus that will help you achieve your weight management goals more efficiently.
It is not necessary to eat food from each food group in every meal, but maintaining a balance will have its benefits. Here is the recommended daily amount of different food groups:
Vegetables: 2-3 servings
Fruit: 2-3 servings
Grains: 5 ounces
Meat/Protein: 4-6 ounces
Low-Fat/Fat-Free Dairy: 2 servings
Fats/Oils: 3 servings
Sample Meal Plans
Here are several sample 1200 calorie meal plansthat might help you get started:
Menu 1
What to Eat

Calories

Breakfast

1 tablespoon of peanut butter on 1 slice of whole-wheat toast, with half cup of honeydew melon and 1 cup of soymilk

302

Morning Snack

1 cup of plain Greek yogurt with half cup of apples

174

Lunch

2 ounces of lean ground turkey with half cup of whole-wheat pasta, and half cup of marinara sauce

325

Afternoon Snack

1 slice of cheese (reduced-fat) with 1 cup of sliced cucumbers

79

Dinner

half cup of cooked asparagus and 2 ounces of grilled chicken breast with 1 cup of brown rice and half tablespoon of olive oil

319
Menu 2
half cup of oatmeal, 1 cup of orange juice, 1 cup of low fat yogurt, and black coffee.

363

a smoothie of 1 cup of berries and 1 cup of skimmed milk (1%) with ice cubes

170

half cup of tuna with 2 slices of whole wheat bread, a salad using half cucumber, a small tomato, and 1 cup of lettuce with 1 teaspoon of light mayonnaise

406

1 cup of broccoli with 3.5oz of chicken breast and half cup of cooked brown rice

282
Menu 3
1 cup of cottage cheese (non-fat) and 1 cup of strawberries with cinnamon

1 cup of chopped mixed vegetables, such as peppers, carrots, and tomato with 2 teaspoons of reduced calorie salad dressing, 3 ounces of grilled chicken breast

30g of soy nuts and 1 fresh apple

4 ounces of grilled salmon with lemon and 2 cups of steamed green beans with garlic, half cup of brown rice, leafy green salad with 2 tablespoons of reduced calorie dressing

After Dinner Snack

1 orange
Menu 4
1 slice of whole-wheat bread, 2 teaspoon of jelly, half cup of shredded wheat cereal, 1 cup pf skimmed milk (1%), ¾ cup of orange juice, and 1 cup of regular coffee

389

a roast beef sandwich with 2 slices of whole-wheat bread, 2 oz of lean and unseasoned roast beef, a leaf of lettuce, 3 slices of tamato, and 1 teaspoon of low-calorie mayonnaise; 1 medium-sized apple and 1 cup of water

305

2 oz of salmon cooked with 1½ teaspoon of vegetable oil, ¾ baked potato with 1 teaspoon of margarine, green beans seasoned with half cup of margarine, seasoned carrots, 1 small white dinner toll, 1 cup of iced tea (sugar-free), and 2 cups of water

454

Snack

2½ cup of popcorn
Source: www.newhealthadvisor.com
INTERESTING VIDEO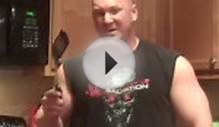 3000 Calorie Meal Plan * TheMuscleProgram.com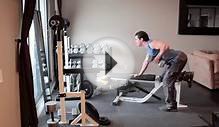 1200 Calorie Meal Plan Workout Videos
Share this Post