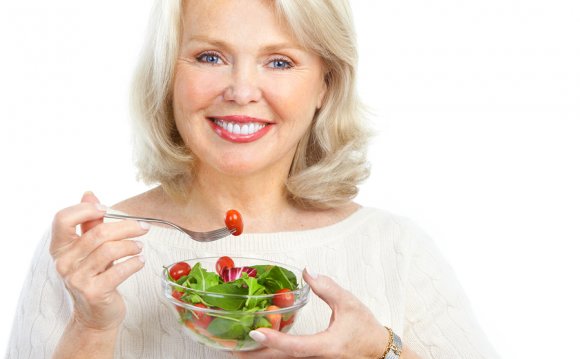 How to Make the Menopause Journey Easier
As we approach the final weeks of this year, and as I wind up my blog on Healthline this week, I thought it would be a good time to look back at my previous columns and see whether the information and data I reported on still holds up. It seems...
08 2012
The Quest for Hot Flash Solutions Continues
While attending the recent annual conference of the North American Menopause Society (NAMS), I learned about a very interesting, NIH-funded, multi-location research network, called MsFlash, that is conducting randomized clinical trials to test...
31 2012
Think Twice About Screening Tests
There's been so much discussion and debate this year over when and how often women should be screened for diseases that the North American Menopause Society (NAMS) devoted an entire day to midlife screening at their recent annual conference for...
24 2012
A Positive Attitude Can Help You Flourish
Would you describe yourself as a positive person? One who finds positive meaning in day to day circumstances more frequently than negativity? If you're sleep deprived and experiencing hot flashes all the time, you probably think this question ...
18 2012
Does Your Doctor Have the Expertise to Guide You Through the Menopause Years?
I recently attended the annual conference of the North American Menopause Society (NAMS)-whose membership is comprised of clinical and science experts, including physicians, researchers, and nurses - who focus almost exclusively on women's h...
10 2012
The Power of the Nap
Because sleep disorders are a troublesome symptom of menopause for most women (myself included), I've written frequently about the need to make getting enough shut-eye a priority. But how much is really necessary in order to have quality wakin...
03 2012
Yoga for Health and Hormone Balancing
There is accumulating scientific evidence that yoga offers many well known health benefits, though the yoga enthusiasts I know say they don't need any proof to validate what they already know: Yoga just makes them feel better and they can't ima...
26 2012
Is It Time To Take Charge of Your Health?
Are you a 40- or 50-year-old woman still in your "invincible" mode? You fit the bill if you haven't had a medical check up in a few years, visited the gym for a serious workout in months, you're overweight, and you feel tired most of the time.
19 2012
More Good News About Chocolate's Many Health Benefits
There seems to be no shortage of good news about the health benefits of chocolate. The latest comes from a new study that suggests that eating chocolate may help reduce your risk of stroke. This large study out of Sweden involved men, but th...
12 2012
The Latest News on Vitamin D
I've been reading about the importance of vitamin D since 2008, when the "sunshine vitamin" became the "it" supplement that everyone was talking about in books, magazine articles, and even among medical researchers. Since then, nearly every vit...
More:
In case you're interested in knowing more info on malibu rehab, stop by www.steponerehab.com/malibu-rehab-centers/
The professional company drarielsardi provides all the information on adelgazar.
Luxury Swiss Wristwatches at discount duty free prices online: Patek Philippe Watches Styles of timepieces include: Aquanaut, Calatrava Annual Calendar, Compicated, Diamonds Skeleton, World Time, Moon, 18K rose gold Golden Ellipse, Nautilus Stainless Steel, and 24 Twenty-4. https://www.swissluxury.com/patek%20philippe/5227r-001.htm
Source: www.healthline.com
Share this Post