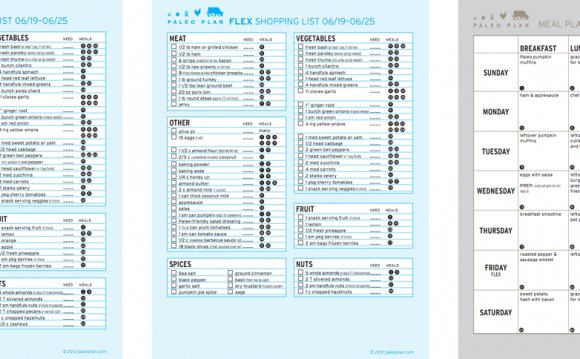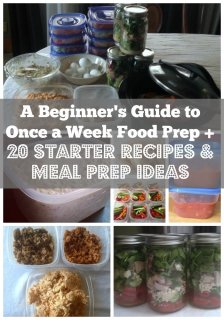 Last week I shared a post talking about prepping all of your food for the week in one afternoon. I offered lots of tips, pictures, and gave a step by step on what my food prep day looks like. I received lots of positive feedback on this post. However, within those comments were statements like this:
"That looks amazing, I wish I could do that"
"Wow, you are so organized, can you come to my house and do that for me?"
"I would love to food prep but don't know where to start"
"I tried to prep my food and got so overwhelmed I quit"
These comments, and others like them, made me think. I want you (my reader) to read the posts I write and think to yourself "I can do this". I do not want you to feel overwhelmed or that it's too out of reach. BELIEVE ME if you knew me in "real life" you would say "Dang, if Tammy can do it then I can definitely do this". Not kidding! Some of my closest friends wonder how I even tie my own shoelaces some days. But one of my favorite quotes is "It never gets easier, you only get better". This is so true. The more I work at something the "easier" it gets. Not because the task itself got easier but because I got better. I evolved. The person I am today with food prep is not the person I was 4 years ago just starting out.
If I were to give weekly food prep guidelines to the "just starting out" Tammy this is what they would be…
Don't try to prep it all!
First and foremost, when starting out, don't try and make ahead your entire weekly menu plan. This will completely overwhelm you – it can still overwhelm me. Start slow. The first week prep 1 or 2 recipes ahead of time and as you get comfortable with the process you can prep more.
Don't try new recipes
When starting out with food prep it is best to stick with recipes you already know. This way you are confident in the outcome of the recipe and the only thing you need to focus on is preparing it ahead of time. This is the way I started with my food prep. I took recipes that I made often, like taco meat and red clam sauce, and prepared them ahead of time and then stored in the refrigerator and sometimes freezer. I was able to focus on what worked, what didn't, and most importantly it allowed me to experience the benefits of having food ready. I know taco meat and clam sauce is easy to make but I still found having these meals made ahead of time to be extremely beneficial.
Choose which recipe(s), if made ahead of time, would make the biggest difference in your week
This is huge! If you are short on time or don't have the energy to prepare a lot of food then prioritize your meals. Which recipe, if made ahead of time, is going to make your week easier? If you are rushing around every morning and always running out of time for a healthy breakfast then maybe focus on preparing breakfast sandwiches or steel cut oats. If dinnertime brings you the most stress then put together some meal starters or prep ingredients for a couple slow cooker recipes. If you are always running to the vending machine at 3:00pm then put together some veggie packs or bags of almonds. What is going to make it easier for you to eat healthier during the week?
It is not necessary to cook all the food you prep
Food prep can be anything. You don't necessarily need to cook all your meals completely. It can mean chopping up onions, peppers, or other vegetables ahead of time for recipes. Washing fruits and vegetables so they are ready for snacks. Portioning out nuts, crackers, or other food items for snacks. Cutting up chicken or beef to be recipe ready. Whatever is going to work.
Even the littlest bit of food prep makes a difference
I used to think if I did not have hours to set aside for prepping my food then why bother. Obviously, that is not the right approach to take. There are always going to be weeks my time is limited. If I wait for the right time or more time then I would never do anything. It is important to make the most of the time you have and do what you can. I have since learned that any food prep is better than no food prep at all. Some weeks I might not get any dinners prepped ahead of time but if my mason jar salads are done then at least I don't need to worry about lunch.
There is no right or wrong way to food prep.
The options are endless when in comes to prepping food ahead of time so there really is no right or wrong way to do it. Basically, it comes down to just making time and getting it done. However, just like any weight loss strategy, to be sustainable it needs to fit into your lifestyle. Basically this means do what works for you. If the only thing you want to prep each week are hardboiled eggs then that's fine. Or maybe you find it helpful to make mason jar salads, buffalo shredded chicken, and a couple slow cooker kits. Whatever will meets YOUR needs. Don't get bogged down in thinking it has to be done a certain way. Also, it is very important to remember that I have been doing this for 4 years. I have lots of practice and made my fair share of mistakes. What works for me might not work for you. I share the strategies and tips I have learned along the way in hopes that you will take and adapt them to fit into your lifestyle.
Source: www.organizeyourselfskinny.com
INTERESTING VIDEO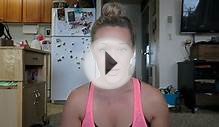 1 WEEK WEIGHT LOSS & MEAL PLAN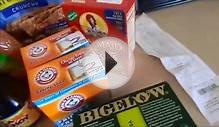 Weight Loss Meal Plan and Grocery Haul Mar31-Apr6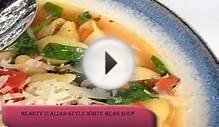 Weight Loss Meal Plans DAY 1 | Weight loss | Lose weight fast
Share this Post