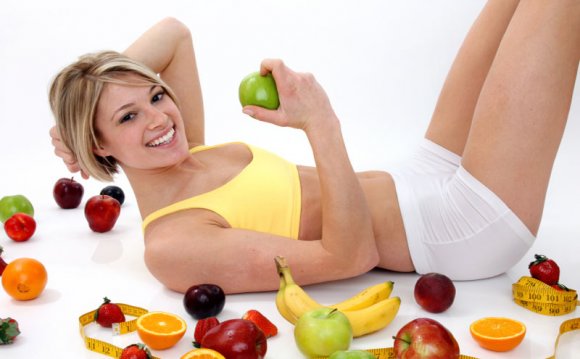 Food journal? Check. Regular workouts? Yes, indeed. Enough fiber to keep an entire army regular? You got it. I know how to lose weight. I've been writing about the topic for more than a decade. That's why it was so frustrating when the pounds clung to me like a codependent boyfriend, no matter how hard I tried. A lot of women have this problem, the experts tell me. "Body weight can fluctuate by up to five pounds on any given day, so the amount you shed can easily get lost, " says Pamela Wartian Smith, MD, the author of Why You Can't Lose Weight. I combed through research and grilled diet gurus to pinpoint little-known reasons that your efforts — and mine — haven't been showing up on the scale. Who knew?
You Don't Drink Enough Water
We've all heard how important H2O is when it comes to shedding pounds. It helps to suppress appetite, so you're less likely to overeat. But that's not all: When you're dehydrated, your kidneys can't function properly, so the body turns to the liver for additional support. Because the liver is working so hard, more of the fat you consume is stored rather than burned off.
What surprised me most, though, is that if you're upping your fiber intake but not also hitting the bottle hard, things tend to get a wee bit, er, backed up. "It's important to add fiber gradually and increase water intake at the same time. Otherwise, instead of helping with digestion, fiber may actually lead to constipation, " notes Anna-Lisa Finger, RD, a personal trainer for the Johns Hopkins Weight Management Center in Baltimore. I often consume nearly double the recommended 25 grams of fiber daily. Gulp.
Just how much water should I be drinking? "About one-half your body weight in ounces every day, especially if you're exercising, " Dr. Smith says. So the eight-cups-a-day rule applies only to sedentary women who weigh 128 pounds (sure as hell not me!). "If you consume an aggressive amount of fiber, another eight to 16 ounces a day is a good idea, " Dr. Smith adds. H2OMG! That amount of liquid — for me, 12 cups a day, minimum — requires serious effort. I fill up with about a liter at each meal, and I'm a peeing machine.
You Skimp on Protein
Several studies show that high-protein diets result in more pounds shed, at least initially. Protein enhances the feeling of satiety and prevents your losing muscle as you lose fat. You also have dietary thermogenesis, which is the energy you burn to process and use the food you eat, on your side. "Your body expends more energy to metabolize protein than carbs or fat, " says Cari Coulter, RD, the program director for Wellspring Weight Loss Camp in Kenosha, Wisconsin. "So higher-protein diets make you burn slightly more calories."
So how much protein do I need a day? "It depends on your weight, but most women should get 40 to 80 grams, " Dr. Smith says. To accomplish that, I have Greek yogurt (18 grams) or a couple of eggs (13 grams) for breakfast, and I eat a few ounces of lean poultry (25 grams) or fish (22 grams) or a heaping helping of black beans (15 grams) or lentils (18 grams) at lunch and dinner. I snack on a handful of raw almonds (6 grams). As a result, I feel fuller — sometimes so full I don't even sneak a bite of my son's ice cream (the way I used to whether I was hungry or not) — so it's easier to keep daily calories in check.
You Sit at a Desk All Day
I log a solid hour of exercise almost every day, but outside of that, my time is mostly spent sitting in front of a computer. Much to my dismay, research finds that dedicated workouts simply can't compensate for being sedentary the rest of the time. According to one University of Missouri-Columbia study, sitting for just a few hours causes your body to stop making a fat-inhibiting enzyme called lipase. Getting up and walking for just two minutes during each of those hours burns an additional 59 calories a day, according to recent research from the University of Wisconsin-Milwaukee.
Source: www.fitnessmagazine.com
INTERESTING VIDEO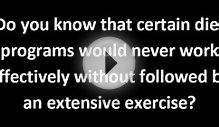 Choosing Good Diet And Exercise | Weight Loss Diet Reviews ...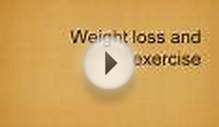 Weight loss and exercise
No Diet Weight Loss
Share this Post