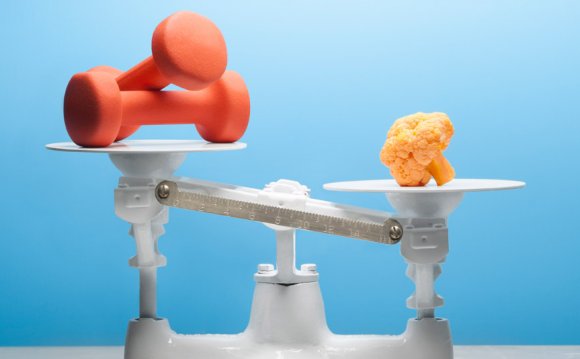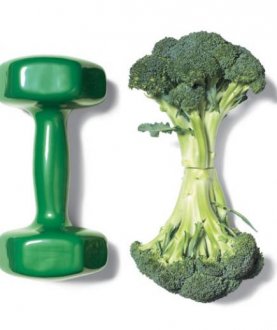 Photo by James Wojcik
It's a no-brainer that diet and exercise are both crucial to your well-being and your waistline. And that generally adhering to recommended guidelines (like getting regular doses of aerobic activity and resistance training, filling half your plate with fruits and vegetables, and eating lean protein) is the best way to optimize your health overall. But what if you want to achieve something specific—to drop a dress size, say, or stave off heart disease? Research shows that, in certain cases, focusing on one over the other will give you better, faster results. Real Simple asked experts to consider five common goals. Here are their verdicts.
If You Want to Drop a Dress Size
Focus on diet: "It's clear that you need to restrict calories in your diet to lose weight—and exercise to keep it off, " says Tim Church, M.D., the director of preventive medicine research at Louisiana State University, in Baton Rouge. "Most people who exercise to lose weight and don't restrict calories shed only 2 to 3 percent of their weight over 6 to 12 months, " says Church. The reason? It's much easier to deny yourself 500 calories a day—the amount you typically need to cut to lose a pound a week—than to burn that much through exercise. For instance, to work off almost 500 calories, a 155-pound woman would have to spend an hour pedaling a stationary bike at moderate intensity. Compare that with swapping a Starbucks Grande Caffé Mocha with 2 percent milk (200 calories without whipped cream) for a plain brewed coffee (5 calories) and eliminating a nightly bowl of ice cream (about 200 calories in a half cup) and a handful of potato chips (almost 160 calories). A bonus benefit of losing weight: Shedding about 5 percent of your body weight will reduce your risk of developing diabetes by almost 60 percent.
Take action: Eating fewer calories is pretty straightforward when you follow three guiding principles. First, stick with a primarily plant-based diet (fruits, vegetables, whole grains, beans, nuts, and heart-healthy fats, like olive oil). Second, limit processed foods (such as frozen meals, deli meats, and refined carbohydrates, including pastries and white bread), which contain lots of empty calories in the form of sugar and unhealthy fats (not to mention a lot of salt).
If you follow these two guidelines, you'll automatically be doing a third thing that is linked to reduced calorie intake: eating more low-calorie–dense foods. High-calorie–dense foods (like full-fat cheese and red meat) pack more calories ounce for ounce than low-calorie–dense ones (like vegetables, fresh fruits, and whole-grain cereal). According to a study published in the journal Appetite, eating a low-calorie–dense diet (by decreasing fat, eating more produce, or adding water to recipes) helped people consume 230 to 396 fewer calories a day. "With these strategies, you'll also be eating foods that are higher in fiber, so you'll stay satisfied, " says Donald D. Hensrud, M.D., the chair of preventive medicine at the Mayo Clinic in Rochester, Minnesota. If you're still not dropping weight, consider using an app, such as Lose It!, to track your calories. That way, you'll be able to see what you're consuming and where the calories are coming from.
If You Want to Increase Energy
Focus on diet: It's true that exercise can give you an immediate surge of energy, but smart eating throughout the day will fuel you with a steadier supply. "With proper nutrition and well-timed meals, you'll keep your blood sugar balanced. This is important, since blood sugar spikes and drops are a leading cause of energy fluctuations, " says Shawn M. Talbott, Ph.D., a nutritional biochemist in Salt Lake City and the author of The Secret of Vigor ($15, amazon.com). You'll also help to balance your brain's neurotransmitters, which are chemical substances (including serotonin, dopamine, and norepinephrine) that keep your mood up and therefore your energy from plummeting.
Take action: To maintain an even blood-sugar level, eat five to six times a day, or about once every three hours. In addition to your main meals, fit in two to three 200-calorie snacks. Ideal snacks contain lean protein, healthy fats, and complex carbohydrates—for instance, yogurt with granola, an apple with low-fat cheese, or peanut butter on crackers with a banana. Frequent eating can also help to reduce feelings of anxiety and depression (both of which can influence energy), since low blood sugar can increase your level of the stress hormone cortisol.
Another way to stave off fatigue is to load your diet with foods rich in flavonoids, like blueberries, blackberries, and acai juice. "Our research shows that flavonoids interact with receptors in the brain that lessen the perception of tiredness. So while they're not necessarily energy-boosting, they are fatigue-reducing, " says Talbott. About half a cup of blueberries will do the trick. Another easy strategy? Drink water throughout the day. The sluggish feeling that you get late in the afternoon, which then drives you to the vending machine, is often your body telling you that it's low in fluid, says Talbott. The best gauge of hydration is the color of your urine, which should be almost clear if you're well hydrated. Keep a bottle of water nearby and sip it all day, and drink a large glass of water with every meal or snack.
Source: www.realsimple.com
INTERESTING VIDEO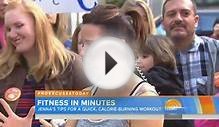 Is diet or exercise best for weight loss? 4 reasons your ...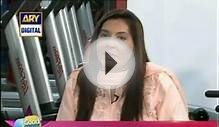 Find Out What Impacts Your Weight More Diet or Exercise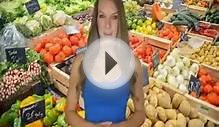 Lose Belly Fat Fast Pills No Diet Or Exercise
Share this Post