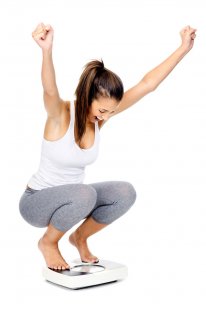 No one likes to look in the mirror and see those extra pounds that two sets of Spanx can't hide. And no one likes to feel guilty about eating something yummy or not running a half-marathon. Fortunately, there are ways to lose weight—believe it or not— that don't include starvation diets and sweating. Check out my friend, Jessica Ortner's FREE webinar all about dropping the weight in an entirely new way.
And, in the meantime, here are 7 tried-and-true tips that will help you fit into your favorite jeans again:
Get enough sleep. Weight loss is impossible if you are sleep deprived. Once you start getting the amount of sleep your body needs, you'll lose a pound or two a month without doing any else. Really. Sleep deprivation affects the hormone ghrelin, which stimulates appetite, and leptin, the hormone that sends the message to your brain that you are full. When you don't get enough zzz's, you are much more likely to eat a whole pizza rather than just a slice or two. So turn off the TV and the computer and your smart phone an hour before bed, make sure your bedroom is totally dark and cool and no stimulants like caffeine.
Get enough sun. It's a simple formula: light deprivation causes depression; depression can lead to weight gain. We actually need a minimum of 20 minutes of sun on our bodies in the early morning or late afternoon, without sunscreen, at least five days a week all year to get enough Vitamin D to feel happy. If you live in a place where you get the winter blues, known as Seasonal Affective Disorder (SAD), your hypothalamus gland gets imbalanced and sad, irritable and tired. It also makes you crave more carbs. If this is you, check out full spectrum lamps and light therapy boxes that mimic natural sunlight.
Double your meals. Now you really think I've flipped, but listen. Take the food you currently eat for breakfast, lunch, and dinner, and divide it in half—that means splitting your normal portion for each meal into two, not doubling the amount you eat. In other words, eat half that turkey sandwich at lunch, and the other half mid-afternoon. Make sure there is some good quality protein in each of the meals/snacks you eat, even if it's just a handful of almonds. When you let your body get too hungry, you run the risk of overeating. Keep your blood sugar stabilized and you'll stop heading to Starbucks for a pick-me-up. And speaking of Starbucks, when you do end up there, stick to the Hibiscus, not the double Frappuccino!
Don't isolate yourself. If there is a hole in your life where relationships should be, then you are probably filling it with food. These days it's easy to be in regular contact with people, even if you don't leave the house. Call them, email or chat online, meet new "friends" on Facebook, get in on the conversations on your favorite websites. Think about joining one of the websites like match.com or harmony.com even if you're just looking for a walking partner.
Forgive yourself for having gained weight. We all know the power of forgiveness. But forgiving yourself can be much harder than forgiving someone else. When you are ashamed about having put on the pounds, forgiving yourself is an important part of releasing your past and moving forward. Forgive yourself for the specific things you feel bad about, not about the person you are. You're a good person no matter how much you weigh.
Deal with your repressed emotions. Your story may not include childhood sexual and emotional abuse (like mine did), but we all carry emotional...
Source: deborahking.com
INTERESTING VIDEO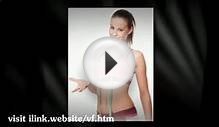 Ways To Lose Weight Without Diet Or Exercise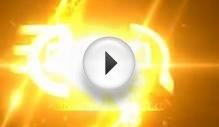 Ways To Lose Weight Without Exercise Or Diet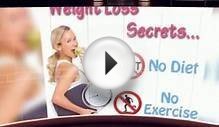 Lose weight without exercise or diet | lose weight without ...
Share this Post