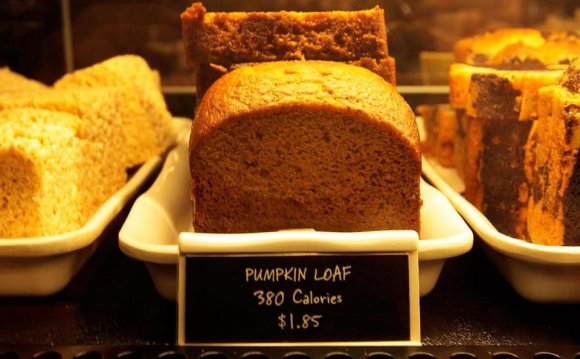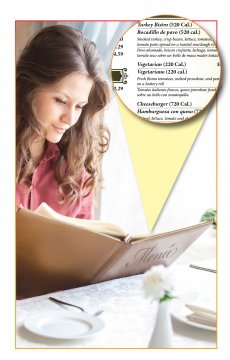 What You'll See
Some states, localities, and large restaurant chains were already doing their own forms of menu labeling, but this information was not consistent across the areas where it was implemented.
Calorie information will now be required on menus and menu boards in chain restaurants (and other places selling restaurant-type food) and on certain vending machines. This new calorie labeling will be consistent nationwide and will provide easy-to-understand nutrition information in a direct and accessible manner.
You'll see calorie labeling on restaurant menus and menu boards and on vending machines by
Calorie labeling is required for restaurants and similar retail food establishments that are part of a chain of 20 or more locations.
For standard menu items, calories will be listed clearly and prominently on menus and menu boards, next to the name or price of the food or beverage. For self-service foods, such as served from buffets and salad bars, calories will be shown on signs that are near the foods. Calories are not required to be listed for condiments, daily specials, custom orders, or temporary/seasonal menu items.
On Vending Machines:
Calorie labeling is required for vending machine operators who own or operate 20 or more vending machines.
Calories will be shown on a sign (such as on a small placard, sticker, or poster) or on electronic or digital displays near the food item or selection button on vending machines and "bulk" vending machines (for example, gumball machines and mixed nut machines), unless calories are already visible on the actual food packages before purchase.
Did You Know?
In addition to calorie information, restaurants are also required to provide written nutrition information on their menu items, including total fat, calories from fat, saturated fat, trans fat, cholesterol, sodium, total carbohydrates, dietary fiber, sugars, and protein. You may see this information on posters, tray liners, signs, counter cards, handouts, booklets, computers, or kiosks. So, when eating out, don't hesitate to ask for nutrition information!
Calories on the Menu: A Closer look
Calorie Information: Check the Menu!

It Will Be On …

It Won't Be On …

Meals or snacks from sit-down and fast-food restaurants, bakeries, coffee shops, and ice cream stores
Foods purchased at drive-through windows
Take-out and delivery foods, such as pizza
Foods, such as sandwiches, ordered from a menu or menu board at a grocery/convenience store or delicatessen
Foods that you serve yourself from a salad or hot-food bar at a restaurant or grocery store
Foods, such as popcorn, purchased at a movie theater or amusement park
Alcoholic drinks, such as cocktails, when they are listed on menus.

Foods sold at deli counters and typically intended for more than one person
Foods purchased in bulk in grocery stores, such as loaves of bread from the bakery section
Bottles of liquor displayed behind a bar
Food in transportation vehicles, such as food trucks, airplanes, and trains
Food on menus in elementary, middle, and high schools that are part of U.S. Department of Agriculture's National School Lunch Program (although vending machines in these locations are covered)
Understanding Multiple Options
For menu items that are offered in different flavors or varieties (such as ice cream or doughnuts), here's how calories will be listed:
If there are two choices available (for example, vanilla and chocolate ice cream), both calorie amounts will be listed and separated by a slash (such as 150/300 calories).
If there are more than two choices (for example, vanilla, chocolate, and strawberry ice cream), the different calorie amounts will be presented in a range (such as 150-300 calories).
Source: www.fda.gov
INTERESTING VIDEO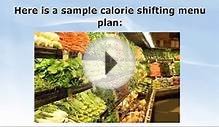 Calorie Shifting - Sample Menu Plans for the Calorie Shiftin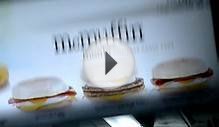 McDonalds add calorie counts to menus - Express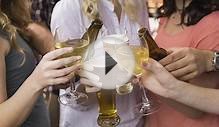 Calorie counts coming to alcoholic drink menus
Share this Post