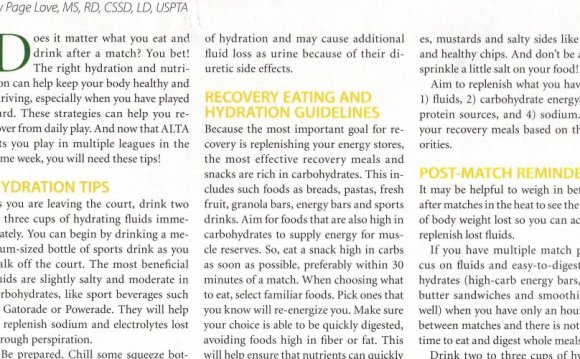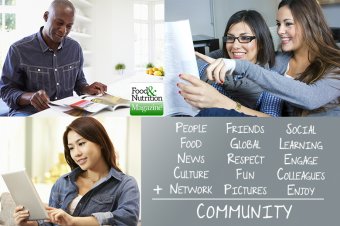 Food & Nutrition Magazine is published by the Academy of Nutrition and Dietetics, the world's largest organization of food and nutrition professionals, and mailed bi-monthly to Members, Associates and subscribers.
Editorial Policy
Publishing, editorial and placement decisions are based on the editors' judgment of potential interest to readers, timeliness of the topic and quality of writing. Editorial content of Food & Nutrition Magazine is not influenced by private or industry sponsors, advertisers, donors, partners or collaborators. Food & Nutrition Magazine adheres to the ethical standards set forth by the American Society of Magazine Editors Guidelines for Editors and Publishers, which serve to prevent advertisers or sponsors from compromising editorial integrity and independence.
Recipes
Recipe nutrition information that appears in Food & Nutrition Magazine is calculated by a registered dietitian nutritionist. Due to variations in ingredients and measurements, values are approximations. Read a full explanation of our analysis assumptions.
Advertorials
Advertorials (sometimes known as "advertising features" or "sponsored content") must be identified as such and are not included in the publication's table of contents or promoted as editorial content. While advertising in any publication of the Academy of Nutrition and Dietetics must be reviewed by staff registered dietitians, the editors of Food & Nutrition do not review advertorials. Advertising in grants permission to reprint full articles as pieces which are included in publications, materials or initiatives that are free of charge, as long as the content remains unaltered, credited to Food & Nutrition and the Academy of Nutrition and Dietetics and refers the audience to visit foodandnutrition.org for more information. Our materials are free of charge if these guidelines are met.
For reprint permission on public and personal websites, blogs and other publicly-available sites, we grant permission to use up to 50 words from our articles with clear attribution, linking to foodandnutrition.org for the full article.
Book Reviews
Books reviewed in Food & Nutrition Magazine and FoodandNutrition.org are written by media spokespeople of the Academy of Nutrition and Dietetics. To avoid conflict of interest, books authored or edited by members of the Academy are not eligible for editorial reviews; however, members are welcome to recommend a book for inclusion in our Books of Note section.
The views expressed in Food & Nutrition Magazine are those of the authors and do not necessarily reflect the official positions or policies of the Academy of Nutrition and Dietetics or Food & Nutrition Magazine. No endorsement of an author's views should be inferred unless the views are specifically identified as the official policy of the Academy of Nutrition and Dietetics.
Disclaimer
The advice found on FoodandNutrition.org should not replace consultation with a health care professional.
Content on FoodandNutrition.org is for informational purposes only. Nothing contained on this site is or should be considered, or used as a substitute for, medical advice, diagnosis or treatment. The services provided are here to educate users on nutrition- and health-related topics that may affect their daily lives. The site and its services do not constitute the practice of any health care advice, diagnosis or treatment.
Seek the advice of a qualified health care provider for any questions regarding personal health or medical conditions. Never disregard, avoid or delay in obtaining medical advice from your doctor or other qualified health care provider because of something you have read on FoodandNutrition.org. If you have or suspect that you have a medical problem or condition, please contact a qualified health care professional immediately. If you are in the United States and are experiencing a medical emergency, please call 911.
Academy President
Evelyn F. Crayton, EdD, RDN, LDN
Chief Executive Officer
Patricia Babjak, MLS
Editor-in-Chief
Doris Acosta
Executive Managing Editor
Liz Spittler
​Managing Editor
Lauren Fox
Associate Editors
Mackenzie Allen; Eleese Cunningham, RDN; Sharon Denny, MS, RDN; Jill Kohn, MS, RDN, LDN; Wendy Marcason, RDN, LDN; Ryan O'Malley; Tom Ryan; Erin Sund
Contributing Editors
Sara Haas, RDN, LDN; Marisa Moore, MBA, RDN, LD; Kerry Neville, MS, RD; Jodie Shield, MEd, RD, LDN; Christy Wilson, RDN
Source: www.foodandnutrition.org
Share this Post