The only required equipment is a set of dumbbells and a pull-up bar. A jump rope is recommended, but not required.
You will be walked through every exercise in the program and be given alternatives based on the equipment you have access to and your fitness level, so the workout plan gives you flexibility based on accessible equipment.
Our customers are nearly evenly split between gym (58%) and home workouts (42%).
2. Does this program work for women?
Yes. If you want to get lean, strong, and fit, BuiltLean Transformation will work for you. We have a separate nutrition plan for women that features lower calorie levels compared to the men's nutrition plan. We also have vegetarian, gluten-free, and paleo options if you have any dietary restrictions. It is recommended before you begin that you have some experience with basic strength training exercises (squats, lunges, etc.).
3. Can I workout more than 3 times a week?
Yes, absolutely. I do, however, recommend against any more weightlifting than in the workouts I give you. So if you want to do cross training workouts, yoga, jogging etc. on your non-strength training days, that can certainly be helpful. If you have any more specific questions as you complete the program, just reach out to us through customer support.
4. Can't I just find all this information for free online?
No, you can't. The workout plan is unique along with all of the customization instructions. All the photos and videos are original and copyright-protected that do not appear on any other website. In addition, I've spent 15 years and tens of thousands of dollars to sift through a mountain of information and present it to you in a clear, organized, and concise fashion. While you may be able to find some of this information for free online, it will not be presented in the same way and will not be complete.
5. How quickly can I expect to lose weight on your program?
The BuiltLean Program is designed to help you burn your body fat, while maintaining, or even increasing your muscle mass. It's easy to lose 10lbs in one day by losing water weight and some muscle, but losing ONLY fat is more challenging.
A normal pace of fat loss is roughly 0.5% to 1.0% of your total body weight in fat per week. If you lose much more than that, it will most likely be water, or muscle loss. So if you're a 200 pound man, you can expect to lose a solid 1-2 pounds of pure fat each week. You may experience greater fat loss, or less fat loss, depending on the amount of effort put into the program and genetic factors.
It is also possible to add muscle and lose fat on the BuiltLean program, especially if you have not lifted weights in a while. This will make you leaner without affecting your body weight as much.
6. I have an injury, or medical issues, can I still use the program?
If you are experiencing chronic pain from an injury, or have medical issues such as diabetes, you should consult with your doctor. You should always check with your physician before starting an exercise, or nutrition program, especially when you have special clinical, or medical considerations.
If you are experiencing pain during exercise, this program is not for you and you should consult your doctor.
I am not a medical professional, or a registered dietitian. I am a health & fitness coach. I am not qualified to give you medical or clinical advice, only a medical professional can.
7. I want to gain muscle. Will this program work for me?
If you are new to strength training, or haven't worked out in a while, it is possible to gain muscle on the BuiltLean Program while losing fat. The program is designed as a fat loss program, but many customers also add lean muscle.
If you want to primarily gain muscle, we highly recommend getting lean first, then adding bulk. Top fitness models never attempt to lose fat and build muscle at the same time. Instead, they go on cutting phases where they focus on losing fat without losing muscle, then go on bulking phases where they focus on building muscle. I suggest you do the same. This program represents your cutting phase.
8. Is there a money-back guarantee?
Because the BuiltLean Transformation program is 100% digital, we do not offer money-back guarantee at this time. This program is not for tire-kickers, but men and women who are ready to make a change and commit to a proven, easy-to-follow program that works.
9. What do I do after the program is complete?
You have few primary options:
(1) You can complete the program again, but follow my guidelines on how to make the workouts even more challenging
(2) You can continue completing 3 workouts per week using our workout templates but choosing your own exercises
(3) You can move on to a new program, or follow a maintenance training program by completing workouts in the program 2 times instead of 3 times per week.
At the end of the day, fitness is a lifestyle. I help you find the best fitness lifestyle that works for you.
10. What happens after I order?
Right after you click the "Buy Now" button, you will be directed to a secure order form where you will make payment via credit card, or PayPal. After payment, you will receive email confirmation within minutes of your order. A follow up email will be sent to you with your username and password to access the private BuiltLean Transformation website.
If you experience any difficulty, you can contact our customer support staff who is ready to assist you. We typically respond to your inquiry in less than 24 hours.
Source: www.builtlean.com
INTERESTING VIDEO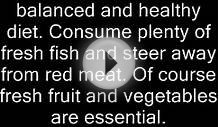 Angelina Jolie Workout and Diet Plan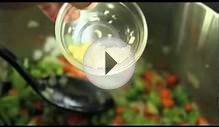 Best Workout Program And Best Diet Program Bodybuilding ...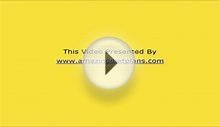 Best Workout plans
Share this Post