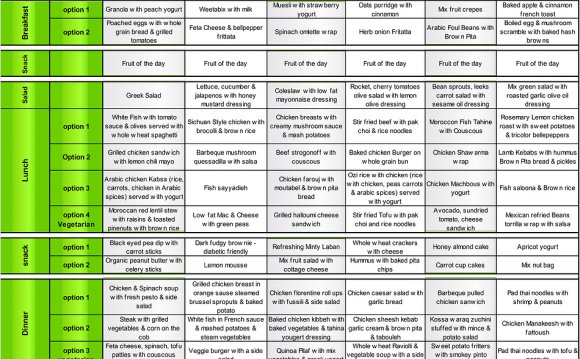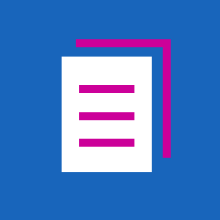 Breakfasts
About 300 calories each
Berry-Topped Waffles Heat 1/2 cup frozen raspberries (or frozen strawberries), 2 tbsp sliced almonds and 1 tbsp maple syrup in a small nonstick pan over low heat until warm, about 2 minutes. Toast 2 Kashi GoLean Original 7 Grain Waffles. Spoon berry mixture over waffles.
Breakfast Burrito Heat vegetable oil cooking spray in a small skillet over medium-high heat. Sauté 1 cup fresh spinach until wilted, about 1 1/2 minutes. Remove from skillet. Beat 1 egg and pour into skillet. Cook, stirring frequently, about 1 minute. Add 2 tbsp shredded reduced-fat cheddar and stir until melted, about 1 minute. Wrap spinach, scrambled egg and a splash of hot sauce in a warmed (microwave for 8 seconds) whole-wheat tortilla. Serve burrito immediately with an orange.
Tropical Oatmeal Cook 1/2 cup quick oats as directed on package (it will yield 1 cup); top with 1/4 banana, sliced, 1/4 cup mandarin orange slices and 2 tbsp chopped cashews.
Cinnamon-Apple Mash Mix 1 cup lowfat cottage cheese, 1/4 cup natural unsweetened applesauce and 1/4 cup raisins in a bowl; sprinkle with cinnamon to taste.
Yogurt Parfait Alternate layers of lowfat vanilla or plain yogurt (1 cup total) and blueberries and/or strawberries (frozen, thawed; 3/4 cup total) in a parfait glass, ending with a yogurt layer on top. Sprinkle with 1 tbsp chopped almonds.
Lunches
About 400 calories each
Quick Chicken Quesadilla Place a whole-wheat tortilla in a large pan over medium heat (no cooking spray). Cover half of tortilla with 1/4 cup shredded reduced-fat cheddar, 1/4 cup diced cooked chicken breast and 1 tbsp chopped fresh cilantro. When cheese begins to melt, flip empty half over and cook 1 more minute. Flip and cook 1 minute more. Serve with 1/4 cup salsa and an apple.
Salmon Salad Toss 3 cups mixed greens with 1/4 cup roasted potatoes (left over from dinner; see recipe on next page), 1/4 cup snap peas, 6 cherry tomatoes and 6 kalamata olives. Drizzle with balsamic vinegar and top with 1 salmon cake (left over from dinner; see recipe on opposite page).
Tuna Sandwich Combine a 3-oz can chunk-light tuna in water (drained) with 1/4 cup chopped celery, 1 tbsp plus 11/2 tsp light mayo, 2 tsp chopped fresh chives and ¹⁄8 tsp lemon pepper. Pile on 2 slices whole-wheat bread. Serve with 1 cup raw veggies and a piece of fruit.
White-Bean Salad Toss 3/4 cup cannellini beans (rinsed) with 2 tbsp diced cucumber, 4 cherry tomatoes, 1 tbsp crumbled Parmesan, 1 tbsp chopped fresh basil, 1 tbsp lemon juice, 1 tsp olive oil, salt and pepper. Serve with 1 cup cooked whole-wheat couscous and a piece of fruit.
Veggie Burger Layer heated veggie burger, 1/2 cup salad greens, 4 cucumber slices, and 1 tbsp lowfat salad dressing between 2 slices whole-wheat bread. Serve with 11/2 cups cooked broccoli with 2 tbsp shredded reduced-fat cheddar, melted in microwave.
Source: www.self.com
INTERESTING VIDEO
Simple Rules For Weight Loss Success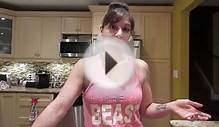 HOW TO KEEP YOUR DIET SIMPLE FOR WEIGHT LOSS! | Nicole Collet
Free Weight Loss Plan For Women To Lose Weight Fast
Share this Post