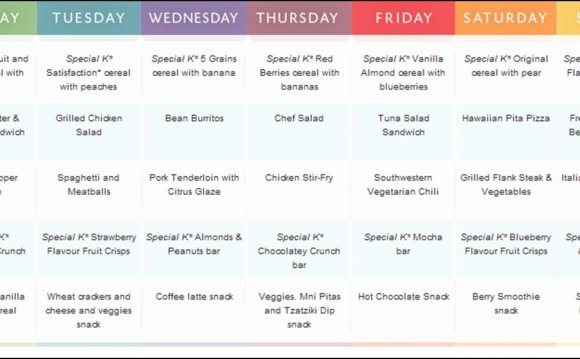 Top Tip: Step off the scale! Judge your weight loss on how your clothes fit, how you feel both inside and out, and the choices you make. The scale is only a small indicator of what weight loss really means. Being healthy means living the life you've always dreamed of!
Lynn, 47, from Pittsburgh
Blog: LynnsWeigh.blogspot.com; Total pounds lost: 168
How I Did It: At first, I lost all of my weight through Weight Watchers online (I never attended a meeting). Only after I lost 110 pounds did I start exercising by walking with a friend at our local track. We started with a mile, and every week added a quarter-mile. I eventually built up the strength to walk a 5K in 38 minutes.
How My Blog Helped: I started my blog after being on Weight Watchers for 6 months (I'd lost 50 pounds by then) to get a big monkey off my back: my scale number. All my life I've been afraid to tell anyone what I weighed. What if someone found out? What would they think of me? But it's not like you can hide 300 pounds, so by "telling my secret, " I found freedom and support from a number of people who were on the same journey.
Top Tip: Never, ever start "dieting" until you've done the inside work first. You've got to answer these questions first: Why do I want to lose weight? Is it out of self-loathing or self-love? If the answer is self-loathing, a diet won't work. If you don't love the "you" that's 200, 300 or 400 pounds, you can't take care of yourself the way you need and deserve to as you're losing weight. Learning to love yourself—or at least care enough to work toward loving yourself—is key to successful weight loss.
Erika, 26, from Miami Beach, Florida
Blog: BlackGirlsGuidetoWeightLoss.com; Total Pounds Lost: 163
How I Did It: I lost my weight by dropping processed foods, cutting down on sugar, lifting a few weights, embracing yoga and becoming a runner!
How My Blog Helped: I began my blog as a way of keeping myself accountable for the things I was learning on my journey toward better health and a more fit body. I could never say "I didn't know that" if I knew I could turn around and read my own words, where it was essentially me writing and explaining it to myself.
Top Tip: Take stress management seriously! When we feel stressed out, it becomes more difficult for our bodies to burn fat. Find an outlet to relieve stress such as kickboxing, yoga, journaling or sports. Basically anything that will help you relieve pent-up tension and energy.
Amanda, 29, from Troy, New York
Blog: MyNewLife-Manderz.blogspot.com; Total pounds lost: 107
How I Did It: Ditching fast food and becoming active. After I had my daughter, I had takeout almost every night. I had no concept of portion control and often ate until I felt sick. I started to pay attention to portion sizes and weigh everything that I ate. It's so easy to overestimate a cup of cereal, and if you overestimate 100 calories five times a week, that's an additional 500 calories! Once I lost about 50 pounds, I started running and eating more veggies, proteins and healthy carbs to fuel my body.
How My Blog Helped: I started my blog when I was already down 70 pounds to keep myself accountable. I was at a standstill with my weight loss and thought that recording what I ate as well as my thoughts would help keep me on track. Eventually my blog took a turn toward a running blog. I started to train for my first half-marathon and documented each milestone. I want people to know that if I can go from being 276 pounds to running marathons, they can too!
Top Tip: Add exercise to your life. Not only does exercise burn calories, but it also makes you feel good. There are so many times that I am in a bad mood and I lace up my sneakers anyway to go for a run.
Source: www.womansday.com
INTERESTING VIDEO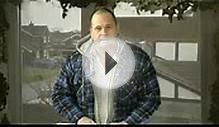 A good diet to lose weight - Diets You Better Avoid - 5 ...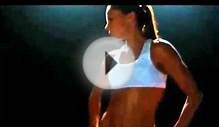 Complementary Therapies - Good Diet to Lose Weight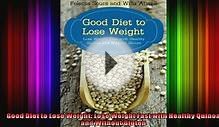 Good Diet to Lose Weight Lose Weight Fast with Healthy ...
Share this Post