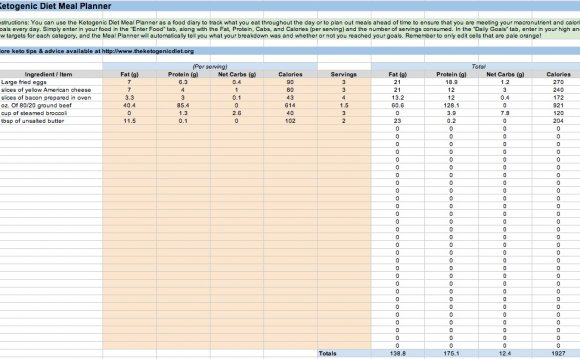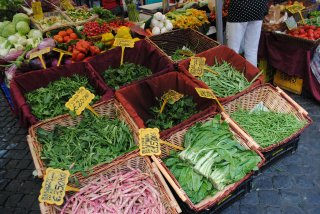 I often hear from people about how expensive it is to have a healthy diet on a budget and my feelings on this are mixed. There is no doubt that a lot of junk is pretty cheap (frozen chicken nuggets, cookies and stuff like that) but healthy eating is nowhere near as expensive as people think it is. It is the same with most things, it is as expensive as you make it. Sometimes we have to make sacrifices for the things we want, so if you do find healthy eating is more expensive, try cutting back in other areas so you can eat better. Skip the Starbucks or don't buy magazines. Shop own brand instead of premium brand.
If you want to be kept up to date on my posts like this, then please subscribe to the blog mailing list (it takes 30 seconds) and you will get sent the new recipes straight to your inbox. Your email address won't be passed on to anyone and you will never be spammed.
Firstly, take a look at my tips for healthy eating on a budget. To follow on from this, last week I kept track of everything I bought with the budget we had for the week and what I made with that food.
We could have had a healthy diet for the week on less money than I spent, but it would have relied on us eating mostly the same things throughout the week and not overly enjoying the meals. Luckily, we are in the position that although we are on a budget, it is not so strict that we have to eat the same dinner 5 times in the week. We cut back elsewhere (like going out), so we can try new recipes and have a couple of treats. If you are on a stricter budget, cut out meat completely and eat more bean based meals and have more pasta dishes – that will bring the cost down. As you can see, we had salmon one day, which is a bit of a luxury if you are on a budget, so you could cut that out.
It is difficult to make this budget shopping list and meal plan as everyone shops at different places, and people are from different parts of the world, so not everything is going to cost the same. This isn't meant to be an exhaustive list, but more a guide to show you what I buy and what I make on the budget I have.
So, speaking of the budget. We put aside £50/US$80 a week for our shopping for myself, my husband and our cat. This includes food, drinks, cleaning products, toilet roll and cat food. I don't include toiletries as we get some much of that stuff for Christmas and birthdays and also vouchers for places where we can buy that stuff, that we don't have to buy any from our shopping budget. I understand that other people do though, so you would need to adjust your budget accordingly.
I also have not included things like oats, spices, herbs and things as we don't buy those very often, but they have gone into some of these meals. Some of our shopping costs less some weeks, and some times more, so it balances itself out (there is no cleaning products in this shop, although we mostly make our own)
This hasn't been made so people can criticise what we eat, how we eat or how much we eat. Everyone has different needs. We would usually eat a lot more than this, as we have pretty tough workouts, but with me not being able to workout at the moment (and my husband being supportive and staying away from the gym with me), we don't need to eat as much as we usually do, so our calorie intake is less. When we do eat more, it is usually more fruit and nuts.
Budget Week Meals:
Monday
Breakfast: Parfait (strawberries, Greek yoghurt and oats)
Lunch: Chicken Sandwich and a salad
Tuesday
Wednesday
Breakfast: Banana and almond butter smoothie with toast
Thursday
Lunch: Baked sweet potato with home-made baked beans
Dinner: Breaded cod and home-made chips and broccoli
Friday
Lunch: Salmon salad with eggs and rice
Saturday
Dinner: Thai noodles
Sunday
Breakfast: Omelette and home fries
Dinner: Pulled Pork tacos
Snacks throughout the week: apples, oranges, roasted chick peas, eggs, pears, plums, almonds, raw chocolate brownie, pineapple slices
Shopping
Greek Yoghurt
Strawberries
Almonds (pancakes, almond butter and raw chocolate brownie)
Whole chicken
Lettuce
Tomatoes
Cucumber
Brown Rice
Tin Tomatoes
Broccoli
Bananas
Eggs (30)
Milk (4 pints skimmed)
Salmon fillets
Whole wheat pasta
Lemons
Spinach
Cheese
Onions
Beans – 2kg dried
Frozen sweetcorn
Apples
Oranges
Plums
Mushrooms
Pork
Cod
Feta
Turkey Mince
Bag of Potatoes
Wholewheat noodles
Source: www.hungryhealthyhappy.com
INTERESTING VIDEO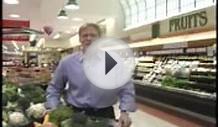 No More Food Diaries -- MyPyramid Menu Planner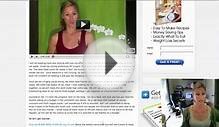 How to get your menu planner: www.TheDeliciousRevolution.com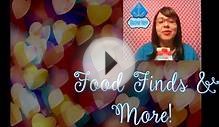 Plan With Me! Weight Watchers Menu Planner for Dec 21 - 27 ...
Share this Post