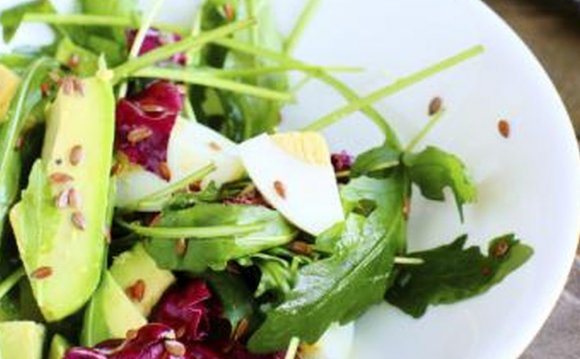 DASH Diet
- includes samples menus for 1500, 1800, and 2000 calories/day DASH Diet -
The DASH study (Dietary Approaches to Stop Hypertension) found risk of elevated blood pressure could be reduced with a low-fat eating plan rich in dairy, fruits, and vegetables. The plan is also rich in calcium, potassium, and magnesium, and protein (especially from fish, poultry, and nuts) and fiber (from fruits, vegetables, and whole grains). A second DASH study found that eating the DASH diet in combination with a reduced sodium intake results in the greatest benefit towards lowering high blood pressure. The DASH diet can be used to maintain or achieve a healthy weight and promote overall health. The diet is rich in fruits and vegetables which have been shown to lower cancer risk, high in dairy which is shown to lower osteoporosis risk, and low in saturated fat, trans fats, and cholesterol which have been shown to lower cardiovascular disease risk. Exercise is also a key element in maintaining a healthy weight and a healthy weight is a factor in normal blood pressure control.
WHERE'S THE SODIUM?
Only a small amount of sodium occurs naturally in foods. Most sodium is added during processing. The following table provides examples of the varying amounts of sodium in some foods. When reading the nutrition label, look for sodium and milligrams instead of percentages.
Food groups

Amount
Sodium (mg.)
Grains and Grain Products
Cooked cereal, rice, pasta (all unsalted)
Ready-to-eat cereal
Bread

½ cup
1 cup
1 slice

0-5
100-360
110-175
Vegetables
Fresh or frozen, (cooked without salt)
Canned or frozen with sauce
Tomato juice, canned

½ cup
½ cup
¾ cup

1-70
140-460
820

Fruit
Fresh, frozen, canned

½ cup

0-5
Lowfat or fat-free dairy foods
Milk
Yogurt
Natural cheeses
Processed cheeses

1 cup
8 oz.
1 ½ oz.
1 ½ oz.
110-450
600
Nuts, seeds and dry beans
Peanuts, salted
Peanuts, unsalted
Beans, cooked from dried or frozen without salt
Beans, canned

1/3 cup
1/3 cup
½ cup
½ cup

120
400

Meats, fish and poultry
Fresh meat, fish, poultry
Tuna canned, water pack, no salt added
Tuna canned, water pack
Ham, lean, roasted

3 oz.
3 oz.
3 oz.
3 oz.

30-90
34-45
250-350
1, 020
TIPS TO REDUCE SALT AND SODIUM
Use reduced sodium or no-salt-added products. For example, choose low or reduced sodium, or no-salt-added versions of foods and condiments when available.
Buy fresh, plan frozen, or canned with "no-salt-added" vegetables.
Use fresh poultry, fish, and lean meat, rather than canned, smoked, or processed types.
Choose ready-to-eat breakfast cereals that are lower in sodium.
Limit cured foods (such as bacon and ham), foods packed in brine (such as pickles, pickled vegetables, olives, and sauerkraut), and condiments (such as MSG, mustard, horseradish, catsup, and barbecue sauce). Limit even lower sodium versions of soy sauce and teriyaki sauce.
Use spices instead of salt. In cooking and at the table, flavor foods with herbs, spices, lemon, lime, vinegar, or salt-free seasoning blends (like Mrs. Dash). Start by removing the salt shaker from the house.
Cook rice, pasta, and hot cereals without salt. Cut back on instant or flavored rice, pasta, and cereal mixes, which usually have added salt. Try to make more food from "scratch."
Choose "convenience" foods that are lower in sodium. Cut back on frozen dinners, mixed dishes such as pizza, packaged mixes, canned soups or broths, and salad dressing – these often have a lot of sodium.
Rinse canned foods, such as tuna, canned vegetables, and beans to remove some sodium.
Look for frozen dinner foods with less than 500 milligrams of sodium. Look for brands such as "Healthy Choice®, Smart Ones®, Lean Cuisine®, Lean Gourmet®, etc.
REDUCING SODIUM WHEN EATING OUT
Ask how foods are prepared. Ask that they be prepared without added salt, MSG, or salt-containing ingredients. Most restaurants are willing to accommodate requests.
Know the terms that indicate high sodium content: pickled, cured, soy sauce, broth.
Move the salt shaker away.
Limit condiments, such as mustard, catsup, pickles, and sauces with salt-containing ingredients.
Choose fruit or vegetables instead of salty snack foods.
LABEL LANGUAGE
Food labels can help you to choose items lower in sodium and saturated and total fat. Look for the following labels on cans, boxes, bottles, bags, and other packaging:
Phrase
What it means
Sodium
Sodium free or salt free

Less than 5 mg. per serving
Very low sodium
35 mg. or less of sodium per serving
Low sodium
140 mg. or less of sodium per serving
Low sodium meal
140 mg. or less of sodium per 3 ½ oz. (100 g.)
Reduced or less sodium
At least 25 percent less sodium than the regular version
Light in sodium
50 percent less sodium than the regular version
Unsalted or no salt added
No salt added to the product during processing
Fat
Source: www.mckinley.illinois.edu
INTERESTING VIDEO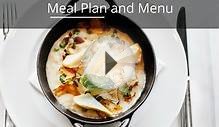 7-Day Low FODMAP Diet Meal Plan and Menu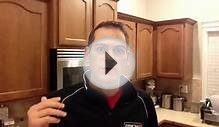 7 Day Meal Plan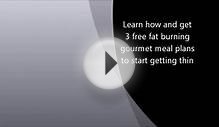 7 day diet plan
Share this Post