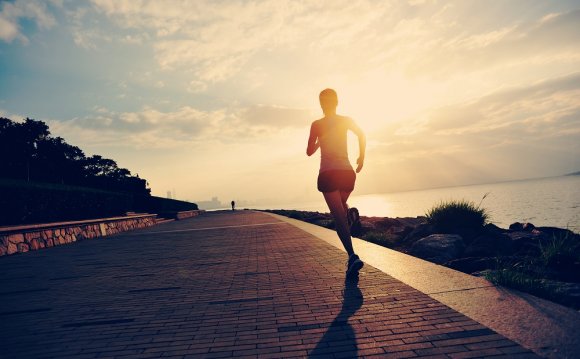 Sticking with your weight-loss resolutions this New Year may be a little easier if you choose a diet that best fits your lifestyle.
U.S. News and World Report is out with its annual list of the best diet options. The magazine consulted with a panel of health experts and ranked 35 diets according to a few guidelines: the diet has to be relatively easy to follow, nutritious, safe, effective for weight loss and protective against diabetes and heart disease.
1. Weight Watchers. This diet received 3.8 out of 5 stars from the panel of experts for weight loss. Weight Watchers' claim is that you can drop up to two pounds a week using their PointsPlus program and group support. This isn't about counting calories; the key to losing pounds on this diet is choosing nutritionally dense foods that have a healthy ratio of fiber, fat, protein and carbohydrates. Fresh fruits and vegetables are highly encouraged and carry zero points, so people can eat their fill of these foods. Candy bars and processed foods are higher in points and allowed in smaller portions. Experts like this diet's effectiveness over the long term. In an analysis of more than 600 Weight Watchers participants, researchers found that nearly 60 percent stayed within 5 pounds of their goal weight one year after completing the program, according to a study published in the British Journal of Nutrition in 2008. Another study showed that the more Weight Watchers dieters used the program's various support tools- including meetings, a cellphone app and online tools - the more weight they lost.
2. HMR Diet. The Health Management Resources program is more than just a diet, it's a lifestyle. The theory: reducing caloric intake and increasing physical activity and personal accountability will help people lose weight and keep it off. This program is divided into two phases. Phase One, the Quick Start phase, lasts about three weeks and is intended to jump-start weight loss with meal replacements including low-calorie shakes, meals, nutrition bars and multigrain hot cereal that the program delivers right to your door. Once reaching their goal weight, dieters move on to Phase Two. This is the maintenance phase in which a person begins to incorporate other healthy food options into their HMR meal replacements. Phase Two also focuses on more lifestyle changes and includes weekly telephone coaching sessions with dietitians and exercise physiologists. The biggest plus of this diet: convenience. HMR meal replacements save a lot of time at the supermarket.
3 (tie). The Biggest Loser Diet. Based on a series of books and inspired by success stories from the popular television series, this diet introduces six weeks of healthy food and regular exercise to promote weight loss and help prevent disease. The basics: eat lots of fruits and veggies, choose lean protein sources over red meat, keep a food journal, and get some exercise. This diet doesn't ban any food groups and should be relatively easy to stick to long-term, say experts. And, unlike contestants on the TV show, you won't have to follow a grueling exercise regimen. People who choose this diet and lifestyle are encouraged to get at least two and a half hours of moderate-intensity activity a week (like walking or jogging), along with a couple of days of muscle-strengthening activities.
3 (tie). Jenny Craig Diet. Much like Weight Watchers, the Jenny Craig Diet claims devotees will drop up to two pounds each week by following a restricted calorie diet. Prepackaged meals limit calories, fat and portions and let you satisfy your sweet tooth without worrying about overindulging. This plan also includes weekly supportive counseling sessions to help members through their weight loss journeys right from the start. So, if you're a person that wants convenience and needs to be held accountable, Jenny Craig could be a good bet. One downside with prepackaged meals: dining out can be tricky. While Jenny allows for an occasional restaurant meal, dieters need to be aware of dining out tips and be able to self-regulate.
3 (tie). The Raw Food Diet. This trendy diet attracts people who are looking to shed some pounds, improve their health and support the environment. This program relies heavily on fruits and veggies and completely eliminates any food that has been cooked, processed, microwaved, irradiated, genetically engineered or exposed to pesticides or herbicides. Experts say this plan nearly guarantees weight loss because most who follow it consume only half the calories they would eat on a diet that included cooked and processed foods. Downsides of this plan: it can be expensive, time consuming and limiting. To make a variety of raw food recipes, dieters are encouraged to purchases a juicer, dehydrator and a blender. Purchasing and preparing raw foods can take a lot of time and most restaurants don't offer many options for raw foodists.
Source: www.cbsnews.com
INTERESTING VIDEO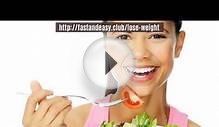 9 Easy Ways to Make Your Weight Loss Plan Successful and ...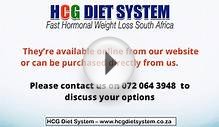 HCG Weight Loss A Successful Plan To HCG Weight Loss Gauteng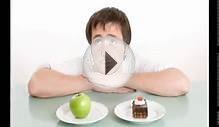 Steven Olschwanger Choose Successful Weight Loss Plan
Share this Post