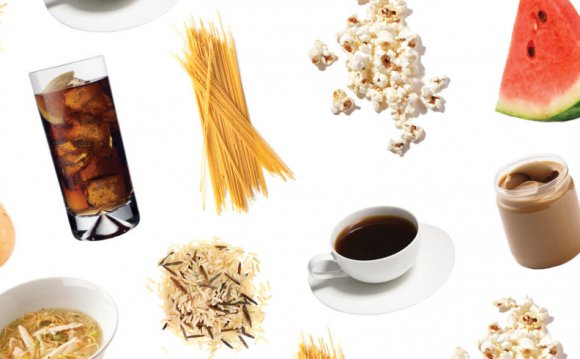 One of the biggest problems people seem to have about being on a weight loss diet is the selection of foods they are going to be allowed to eat. Not to mention, the selection of foods they are no longer going to be allowed to eat. With certain unbalanced diets (for example, low carb) this may be true.
With The Lose Weight Diet, it is false.
The big fear some people have is that they would get tired and/or bored of eating the same healthy diet foods over and over again. Some people may even go as far as to say it's impossible to consistently eat the same few healthy foods every single day for a long period of time without either falling off the diet or just going insane. Well, first of all, that's not quite true.
For the most part, I eat the same foods at the same times of the same days every single week/month/year and have been doing so for years now. I realize how crazy that may sound to some people, but to me there's nothing wrong with it. It's very convenient and simple. Plus, I really like the foods I eat. I am perfectly happy with these foods. After all, that's why I made them a part of my diet in the first place.
I am certainly not telling anyone to eat like this, and you certainly don't have to. I'm just saying some people just don't need that much variety in their diet.
If you happen to be like this too, great.
However, if you are the type of person who DOES want variety in your weight loss diet because you WOULD get tired of eating the same foods over and over again, then this list is for you.
I have separated the foods into 3 categories:
- good sources of protein
- good sources of carbs
- good sources of fat
Keep in mind though, the true #1 key to The Lose Weight Diet (or any weight loss diet for that matter) is total calories consumed. As you learned in Phase 1, weight loss happens when you are in a calorie deficit, meaning you are taking in less calories than your maintenance level and are therefore burning more calories than you consume.
So, while the foods on this list would all make great additions to your diet (for both weight loss and all around health), you need to make sure you stay within your calorie range. Also try to stay close to the guidelines suggested in Phase 2 regarding how much protein, carbs and fat your diet should consist of.
With all of that being said, here's a list of acceptable and healthy diet foods:
Good Sources Of Protein
Chicken (without skin)
Turkey (without skin)
Lean cuts of beef
Lean cuts of pork
Lean cuts of lamb
Lean cuts of veal
Eggs
Egg whites
Tuna fish
Salmon
Shrimp
Lobster
Flounder
Sardines
Snapper
Swordfish
Trout
Crab
Clams
Scallops
Milk (2% or skim)
Cottage cheese (low fat/non fat)
Yogurt (low fat/non fat)
Tofu
Black beans
Garbanzo beans (aka chick peas)
Kidney beans
Lentils
Lima beans
Navy beans
Pinto beans
Miso
Soybeans
Peanuts
Almonds
Cashews
Hazelnuts
Pecans
Pistachio nuts
Natural peanut butter
Pumpkin seeds
Sunflower seeds
Protein powder, protein shakes and protein bars. (I explain the purpose and benefits of these supplements here: Protein Powder)
Good Sources Of Carbs
Brown Rice
100% whole wheat bread
100% whole wheat bagels
100% whole wheat pita bread
Whole wheat/whole grain pasta
Sweet potatoes
Yams
Oatmeal
Buckwheat
Bulgur
Bran cereals
Garbanzo beans (aka chick peas)
Kidney beans
Black beans
Lentils
Navy beans
Pinto beans
Lima Beans
(Fruits And Vegetables)
Apple
Orange
Plum
Banana
Grapes
Strawberries
Peaches
Pears
Cantaloupe
Pineapple
Broccoli
Brussels sprouts
Cabbage
Asparagus
Spinach
Lettuce
Romaine lettuce
Avocado
Cucumber
Eggplant
Tomato
Cauliflower
Celery
Turnip
Bok choy
Mushrooms
Peppers
Green peas
Good Sources Of Fat
Salmon
Mackerel
Herring
Anchovies
Sardines
Scallops
Halibut
Fish oil supplements (It's one of the only supplements I use and fully recommend. I explain why here: Fish Oil Supplements.)
Peanuts
Almonds
Walnuts
Cashews
Natural peanut butter
Olive oil (extra-virgin)
Flax seeds
Flax seed oil
Pumpkin seeds
Sunflower seeds
This list should give you a pretty good idea of the many different healthy foods you can choose from when creating your weight loss diet or just any healthy diet in general. As I mentioned before, make sure you still end up consuming the right total number of calories you figured out you should eat each day. Also try to balance those calories out between foods containing protein, carbs, and fat as recommended in Phase 2.
Need An Entire Diet Plan That Is Already Proven To Work BEST?
You now have a really good idea of the kind of healthy foods you should be eating. All thats left for you to do now is put it all together perfectly and actually stick to it! Of course, for most people, thats the hardest part.
Source: www.theloseweightdiet.com
INTERESTING VIDEO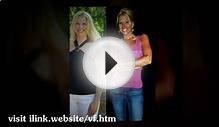 List Of Foods To Eat To Lose Weight Fast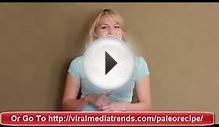 Paleo Diet Food List - What To Eat To Lose Weight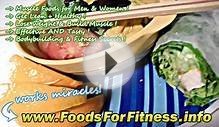 List Of Healthy Foods To Lose Weight Fast
Share this Post