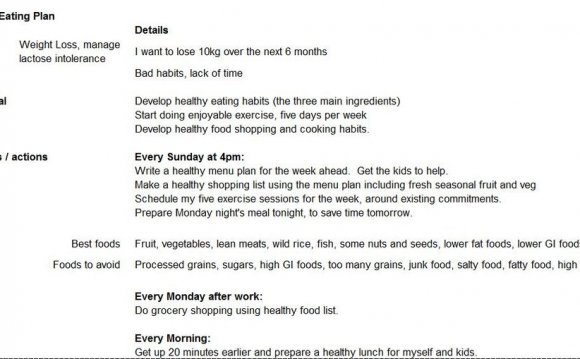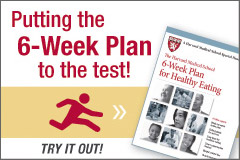 It wasn't easy for our two volunteers testing the new Harvard Medical School 6-Week Plan for Healthy Eating to part with the carton of ice cream in the freezer or cut back on salt. But they have gamely taken on the challenge. In this post, Tonya Phillips and Helen Hoart share their experience from Week 1 of the 6-week plan.
Tonya Phillips
The 6-Week Plan for Healthy Eating could not have been released at a better time for me. I'm going on vacation in 9 weeks and would love to drop 5 pounds. The 6-week plan can help me accomplish my weight-loss goal and at the same time, help me adopt healthier eating habits. When my colleague Helen asked me to join her in doing the plan, I eagerly agreed.
Food diary: As suggested in the 6-Week Plan, I recorded everything I ate for two weekdays and one weekend day in my food diary. On weekdays, I never eat breakfast; just a cup of Joe in the office. Lunch was either a slice of pizza or a garden salad with grilled shrimp. The first night dinner was fried chicken and French fries; the second night I skipped dinner all together. On the weekend breakfast consisted of pork bacon, a vegetable omelet with cheese, and blueberry pancakes. I never have lunch on the weekend and dinner was chicken Florentine at my favorite Italian restaurant. The food diary made me realize that I have a horrible diet!
The "Clean-slate club": Sunday morning I purged my refrigerator. I reluctantly tossed out the bacon and the honey turkey from the deli. No more frozen French fries, full-fat cheese, or whole milk. I'm not a big soda drinker, so it wasn't hard to give away the six-pack of Pepsi. I always knew that sliced potato bread was not healthy but it tastes so good! Bye, bye potato bread. But I have to admit, I took two big spoonfuls of my butter pecan ice-cream before I let it melt in the sink.
Healthy food shopping list: I headed to the supermarket armed with the list from page 14 of the report. I bought apples and blueberries, whole wheat flour, and brown rice. From the list of veggies, I chose green beans, spinach, mushrooms, and onions. I topped off my cart with pecans, walnuts, skinless chicken breast, and salmon.
Goals: I've set five specific goals for my 6-week plan:
Lose 5 pounds
Drink 4 to 6 cups of water a day
Increase my vegetable and fruit intake
Eat a healthy breakfast most days
Have 2 servings of fish (not fried) each week.
Wish me luck!
Helen Hoart
Week 1 of the 6-week healthy eating plan got off to a good start. I'm lucky because I have my colleague Tonya joining me for the next six weeks as we take steps to tune up our eating. An added plus for me is that my husband agreed (with absolutely no arm twisting) to follow the plan too. It will be much easier having support both at work and at home.
My husband and I reviewed the suggested shopping list. Our kitchen cupboard has many of the recommended foods on the list. We've already done away with much of the prepared foods that are loaded with fats (no trans fats have crossed our doorstep in years). The tip from the 6-Week Plan that was most helpful as we went shopping was about reading food labels. For example, I can never remember how much sodium is too much, so this tip was very helpful:
Tip: Choose items in which the sodium content is less than or equal to the calories per serving. Example: for a food with 250 calories per serving, look for a sodium content of no more than 250 mg.
Food diary: The 6-week plan requires keeping a food diary the first week. For me, it had unexpected consequence. Because I promised myself I would note every morsel that crossed my lips, I became less likely to eat junk or sweets. Do I really want to see in black and white that I ate peanut M&Ms in the morning and again in the afternoon? That's not to say my hand didn't hover over the candy dish. Should I note temptation as part of the food diary? My husband agreed: keeping the food diary definitely had a limiting effect on his junk food consumption as well.
Goals: I am trying to keep my goals specific and behavior-driven. I've set three goals:
Add 3 servings of fruit a day to my diet.
Go to two strength training classes a week. I get plenty of aerobic exercise but need to add more strength and core exercises to my regimen.
Eat more slowly and mindfully.
Tonya Phillips (left) is the Product Marketing Manager at StayWell Consumer Health Publishing. Helen Hoart (right) is President of StayWell Consumer Health Publishing. StayWell is the publishing management agent for Harvard Health Publications.
Source: www.health.harvard.edu
INTERESTING VIDEO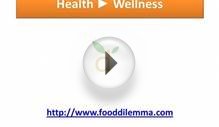 Healthy Eating Diet Plan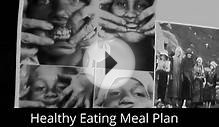 Healthy Eating Meal Plan - Exposing Government Lies About ...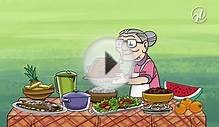 Guide features 10 steps to a healthy eating plan
Share this Post