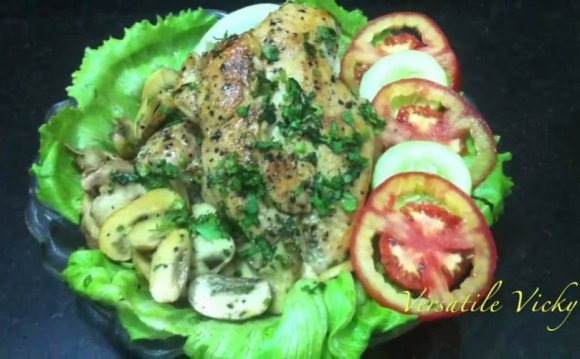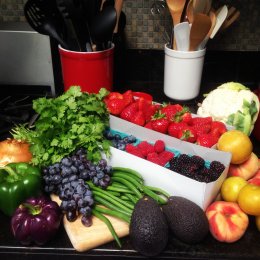 Eat Like Your Life Depends On It Because It Does!
7 Day Healthy Meal Plan
Every living cell in your body is made from the food that you eat so eat like your life depends on it because it does!
If you consistently eat junk food then you will have junk cells and a junk body. This does not mean that you will be fat or overweight but it means you will have poor quality cells and you will be at higher risk of illness and disease. Eat good quality organic, real whole foods from the earth and lean cuts of meat & organic dairy with no antibiotics or hormones to give your cells the best quality nutrients to build a strong healthy body.
Here is a meal plan with a lot of variety so you have options. This meal plan does include meat, dairy and eggs so if you are a vegetarian then you will have to make substitutions to satisfy your needs.
If you have a favorite meal or snack you can have that for 3-4 days you do not have to change your meals every day. You also have to adjust for your own personal likes, dislikes and food allergies. I recommend using all organic foods, farm raised, grass fed and local farmers with no antibiotics, hormones, pesticides or chemicals. To have healthy cells and a healthy body you must eat quality food.
Meal Plan based on 1500-2000 calories a day.
Adjust portion sizes so your calorie total fits within your personal daily caloric intake.
Day 1
Breakfast: Scrambled Egg Whites, Sautéed Collard Greens, Turkey Bacon, Brown Rice, Green tea/w Lemon
Snack: Half-cup of organic low-fat cottage cheese with a half-cup of fresh berries
Lunch: Grilled Chicken Breast/ Garlic Spinach/ Half cup baked yam
Snack: Orange
Snack: Celery and Carrot Sticks with Hummus
Dinner: Albacore Tuna Chopped Salad
Dessert: Honey Dew Melon
Water: Half your body weight in ounces 87ounces = -2.5 liters of Water
Day 2
Breakfast: Oatmeal Egg White Breakfast Frittata/ topped w Cottage Cheese, Berries and Apple Sauce and side salad with Lemon & Olive Oil or Low fat Balsamic Dressing
Green tea/w Lemon
Snack: Grapefruit
Lunch: Turkey Chili/3 or 4 multi grain or whole wheat crackers
Snack: Mixed Grilled Vegetables with Olive Oil
Snack: All Fresh Green Juice/Smoothie (2-3 handfuls of spinach, 1 Apple, 1 Lemon, thumb-size of Ginger, ice & water)
Dinner: Asian Chicken or Vegetable Stir-fry
Dessert: Cantaloupe
Water: Half of your bodyweight in ounces – 2.5
Day 3
Breakfast: Veggie Egg White Omelet (Spinach, Mushrooms, Red & Yellow Peppers) Turkey
Sausage Patties/ one slice of Ezekiel bread with all-fruit blueberry jam
Snack: Half-cup organic Greek Yogurt with Berries
Lunch: Turkey Ezekiel Sandwich Wrap (mustard, Lettuce, Sprouts, Cucumber, Tomato, Hummus)
Snack: Kale Salad (Dried Cranberries & Walnuts, Olive Oil & Lemon)
Snack: Organic Popcorn (Air Popped) or Apple / Banana
Dinner: Baked Romano Wild Trout/ Spaghetti squash/ Broccoli Parmesan
Dessert: Mixed Berries
Water: Half of your bodyweight in ounces- 2.5 to 3 Liters of water
Day 4
Breakfast: Whole Wheat Breakfast Burrito with Egg whites, Ground Turkey, Tomatoes, Onions & Side Salad
Snack: Orange, Apple or Banana (Piece of Fruit)
Lunch: Grilled Chicken/Broccoli Parmesan/ Baked Butternut Squash
Snack: Pita Chips and Hummus
Snack: Super Rich Green Smoothie (3 Handfuls of Spinach, 1 Apple, 1 Lemon with ¼ Lemon peel, 1 handful of Blueberries, 5 Strawberries, 1 Kiwi, 1 cup of Water, 5 ice cubes) in blender or vitamix machine
Dinner: Grilled Halibut with Mango Salsa/ Roasted Asparagus
Dessert: Bowl of Mixed Berries
Water: 2.5 Liters of water
Day 5
Breakfast: Millet Porridge with cinnamon flax seeds & mixed berries
(Alkaline breakfast cereal, oatmeal, spelt and other grains are acidic)
Snack: Orange Supreme Smootihe (2 cups of carrots, 1 Orange, 1 lemon or lime, 1 thumbsize of Ginger, 1 cup of water, 5 ice cubes)
Lunch: Turkey Meatloaf*/ Sautéed Collard Greens/ Sweet Potato
Snack: Cucumber & Tomato Salad with Feta Cheese, Olive Oil & Lemon
Snack: Smoked salmon/Lemon/ Multigrain crackers Dinner: Curried Chicken Salad*
Dinner: Chinese Chicken Salad*
Dessert: Grapes & Walnuts
Day 6
Breakfast: Smoked Salmon or Fresh Wild Salmon /Poached Eggs/ Sautéed Spinach or Side Salad
Snack: Piece of Fruit (Honeydew/Cantaloupe/Apple/Orange/Grapefruit/Mango/Mixed Berries)
Lunch: Canned Tuna Sandwich with Tomatoes, onions, Olive Oil & Lemon on Whole Wheat Pita with Lettuce & Tomatoes
Snack: Cucumber/ Carrots/ Celery stalks/ Hummus
Snack: Steamed Broccoli & Red Peppers with Lemon & Olive Oil
Dinner: Baked Lemon Herb Chicken/ Pear Pine Nut Salad
Dessert: Mixed Fruit Salad
Water: Half of your bodyweight in ounces 2.5 Liters
Day 7
Breakfast: Blueberry and Banana Buckwheat Pancakes with Organic Turkey Bacon or Turkey Sausage
Snack: Two hard boiled eggs, mashed and seasoned with a dash of salt and pepper
Lunch: Turkey Burger
Snack: Roasted Brussel Sprouts with Onions, Olive Oil & Lemon
Dinner: Broiled Lemon Garlic Sea Bass/ Roasted Acorn Squash/ Lemon Green Beans
Dessert: Watermelon or Bowl of Mixed Berries
nutrition section and over 87 Healthy Recipes.
Meal Plan Macronutrient and Caloric Breakdown
This does not have to be exact, it is just a breakdown to give you a guideline of the amount of calories and macronutrients (Healthy Fat, Carbohydrates & Protein) you should be having per meal.
Breakfast: 30grams Protein, 12grams Fat, 40-60 grams Carbohydrates
400-500 Calories
Snack: 14 grams Protein, 6 grams Fat, 20 grams of Carbohydrates
100-200 Calories
Lunch: 30 grams Protein, 12grams Fat, 40-60 grams Carbohydrates
400 -500 Calories
Snack: 14grams Protein, 6 grams Fat, 20 grams of Carbohydrates
Dinner: 30 grams of protein, 12 grams Fat, 25 -50 grams Carbohydrates
300-400 Calories
Optimal Health Supplement Recommendations
1) Multivitamin– I recommend an all natural wholefood multivitamin. Your vitamins should come from Whole Foods. If the label does not say that it is coming from whole foods then it may be synthetic which is chemically made in a lab and the nutrients do not come from food. Your Vitamins should be ISO9000 certified and NSF Certified. Your Multivitamin should be free of any additives.
All vitamins come from fresh whole, raw foods so the closest to the original form is the best quality for your body. I recommend to juice green vegetables or take a green supplement like Macrogreens.
Macrogreens & other green supplements often have the nutritional value of 3-5 servings of fruits and vegetables. They are simply dehydrated fruits & vegetables but read the labels to make sure there are no additional ingredients.
Source: www.thehollywoodtrainer.com
INTERESTING VIDEO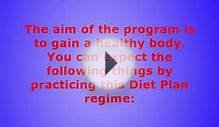 Best Diet Plan to Lose Weight - 7 Days GM Diet - Part 1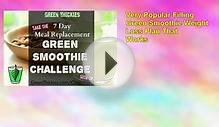 Green Smoothie 7 Day Detox Diet Plan: Lose Weight And Feel ...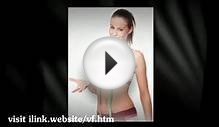 Diet Plan To Lose Weight In 7 Days
Share this Post