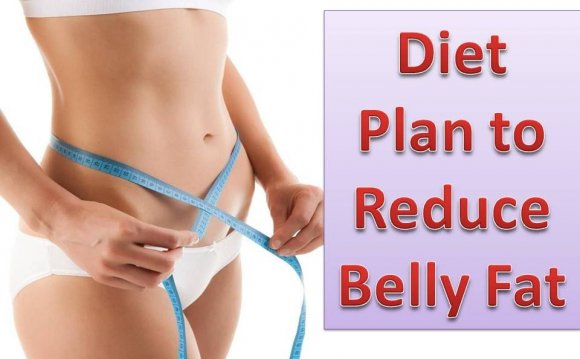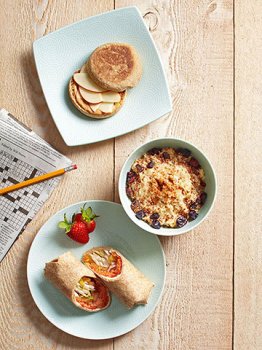 Metabolism-Boosting Meals
Burn belly fat and lose inches with delicious dishes that will get you swimsuit-ready but won't leave you hungry. Choose from the meals and snacks on these pages for a total of 1, 500 calories a day. Combine this diet with our workout and you'll drop 10 pounds in one month.
A Sample Day on Our Plan
Breakfast: Broccoli and Parmesan Egg Scramble
Whisk together 2 eggs; set aside. Coat a frying pan with nonstick cooking spray and saute 3/4 cup chopped broccoli florets 2 minutes; add eggs and scramble. Once eggs are cooked, sprinkle with 1 1/2 tablespoons grated Parmesan. Serve with a slice of whole wheat toast.
Lunch: Chunky Greek Salad with Chickpeas
Mix together 1/2 cup each cucumber, chopped tomato, and red and green pepper. Add 1/2 cup chickpeas, rinsed and drained; 5 Kalamata olives, pitted and sliced; and 1/4 red onion, thinly sliced. Toss with 2 tablespoons red wine vinegar and 1/2 tablespoon olive oil. Sprinkle with 2 tablespoons crumbled reduced-fat feta.
Dinner: Ginger Shrimp Stir-Fry
Saute 1 teaspoon each minced garlic and ginger in 2 teaspoons sesame oil. Add 1/4 pound shrimp, shelled and cleaned; saute 1 minute per side and remove from pan. Add 1/4 cup sliced shiitake mushrooms and 1/4 cup chopped carrots to pan; cook 5 minutes. Add 1/4 red pepper, sliced; 1/2 cup chopped bok choy; 1/4 cup hoisin sauce, and the shrimp. Cook until heated through. Serve over 3/4 cup brown rice.
Snack: Puree 1 cup melon with 1 teaspoon lime juice and freeze. Serve over 3/4 cup raspberries and 1/2 cup blueberries.
Your Breakfast Choices
Each healthy breakfast recipe is about 300 calories.
Almond and Apple English Muffin
Toast a whole wheat English muffin. On half, spread 1 tablespoon almond butter and top with 1/2 apple, thinly sliced, and a sprinkle of cinnamon; cover with the remaining muffin half.
Hot Cinnamon Oats with Dried Fruit
Bring 1 cup apple cider to a boil. Add 1/2 cup oats; cook 5 minutes. Sprinkle with 1/2 teaspoon cinnamon, 1 tablespoon chopped dried fruit (such as cherries or cranberries), and 1 tablespoon flaxseeds.
Cream Cheese and Lox Wrap
Spread 1 1/2 tablespoons low-fat cream cheese on an 8-inch whole wheat wrap. Top with 3 ounces smoked salmon, 2 slices tomato, 2 slices red onion, and a handful of sprouts. Roll up.
Banana and Peanut Butter Yogurt
Peel 1 medium banana; halve lengthwise. Spread 1 tablespoon natural peanut butter on one half; sprinkle with 1 tablespoon wheat germ. Top with other half and slice into rounds. Place 1/4 cup nonfat Greek yogurt in a bowl; top with banana slices and a drizzle of honey.
Roasted Apricots Over Greek Yogurt
Preheat oven to 450 degrees. Halve 2 to 3 ripe apricots; place in a glass baking dish, cover with foil and roast 20 minutes. (Apricots can be roasted the night before.) Mix 1 cup nonfat Greek yogurt with 2 tablespoons slivered almonds and a drizzle of honey. Top with apricots.
Whole-Grain Banana Muffins
Preheat oven to 350 degrees. Mix together 1/2 cup whole wheat flour, 1 cup oats, 1/4 teaspoon salt, 1 1/2 teaspoons cinnamon, 1/2 teaspoon baking soda, and 1 1/2 bananas, mashed. Mix together 1/2 cup plain nonfat yogurt, 1 egg, 1/4 cup honey, 2 tablespoons canola oil, and 1 teaspoon vanilla; add to banana mixture and stir until all ingredients are combined. Place in 6 greased muffin tins and bake 12 minutes. Serve with a glass of skim milk. (Freeze leftovers.)
Your Lunch Choices
Each healthy lunch recipe is about 400 calories.
Zucchini and Mozzarella Flatbread
Mist a pan with nonstick spray; saute 1/2 cup sliced zucchini 3 to 4 minutes. Toast a whole-grain flatbread; top with 1 ounce shredded mozzarella, zucchini, 1/2 cup diced tomato, and 2 tablespoons pesto. Season to taste with red pepper flakes. Broil on low until cheese is melted.
Smoked Turkey and Avocado Sandwich
Mash 1/2 avocado; season to taste with lemon juice, salt and black pepper. Spread on a slice of whole-grain bread and top with 3 ounces smoked turkey, 2 tablespoons salsa, and another slice of bread. Serve with 1/2 cup red grapes.
Cucumber-Dill Chicken Salad
Toss together 1/2 cup shredded cooked chicken breast; 1/2 cup baby greens; 1/4 cup shredded carrots; 1/4 cup green beans, cut into bite-size pieces; 1/4 cup chopped cucumber; and 1/2 cup cooked quinoa. In a bowl, combine 1 tablespoon olive oil, 3/4 teaspoon chopped dill, 1 tablespoon white vinegar, a pinch of sugar, and salt and black pepper to taste. Drizzle dressing over salad.
Pasta e Fagioli with Turkey Sausage
Brown 1/2 pound lean turkey sausage in 1 teaspoon olive oil; set aside. Saute 1 chopped small onion, 3 minced garlic cloves, 2 chopped celery stalks, and 2 chopped carrots for 3 to 4 minutes. Add 2 quarts chicken stock and 1 can diced tomatoes. Bring to a simmer; add 1 cup cooked pasta and 1 can kidney beans. Simmer 10 minutes or until vegetables soften. Serve with a whole wheat roll. (Makes 3 to 4 servings.)
Corn and Chickpea Salad with Tuna
Mix together 2/3 cup canned corn; 1/2 cup chopped tomato; 1/2 cup chickpeas, rinsed and drained; 1 tablespoon chopped red onion; and 2 tablespoons each chopped fresh basil and oregano. Add 3 ounces drained chunk light tuna. Season with salt and pepper; toss with 2 tablespoons light balsamic vinaigrette.
Roast Beef Roll-Ups with Cauliflower Soup
Saute 1/2 sliced onion and 1/2 sliced bell pepper in 1/2 teaspoon olive oil. Divide among 4 slices roast beef spread with spicy mustard to taste; roll up. Serve with 4 whole wheat crackers and 1 cup cauliflower soup: Saute 1 chopped onion and 2 minced garlic cloves in 1 teaspoon canola oil. Add 3 cups chicken stock. Bring to a boil; add 2 cups cauliflower florets. Cook 5 minutes. Season with salt, pepper, and 2 tablespoons Parmesan; puree. (Soup makes 3 servings.)
Healthy Takeout
Subway: 6-inch Sweet Onion Chicken Teriyaki (380 calories) or Turkey Breast on Flatbread with a small cup of Tomato Garden Vegetable with Rotini Soup (400 calories)
Au Bon Pain: Demi Chicken Sandwich on a baguette (370 calories)
Qdoba Mexican Grill: Naked Chicken Taco Salad with Fajita Veggies, Pinto Beans, and Salsa Roja with Fat-Free Picante Ranch dressing (410 calories) or a soft steak taco with lettuce, cheese, and guacamole, and a cup of Tortilla Soup (435 calories)
McDonald's: Premium Southwest Salad with Grilled Chicken and low-fat Italian dressing (380 calories)
Source: www.fitnessmagazine.com
INTERESTING VIDEO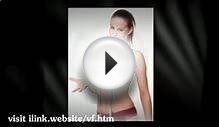 how to lose weight in a week at home The 3 Week Diet Review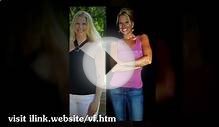 4 Week Exercise Plan To Lose Weight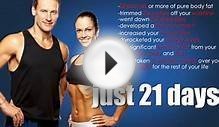 The Fastest Way To Lose Weight - The 3 Week Diet Plan ...
Share this Post