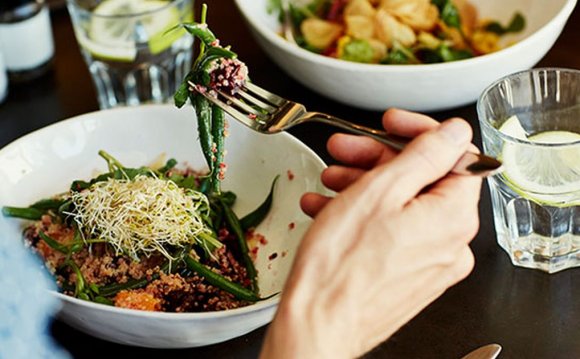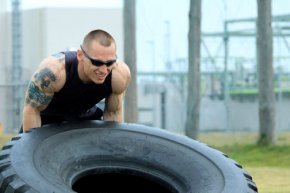 I have been researching methods to lose weight in a healthy manner, and decided to call in the "big guns" - no, actually, I called the BIG GUNS. The nutritionist who helped me with this diet is also a body builder who really knows how to trim the fat off every area of your body - especially the torso. If you want six-pack abs, combine this diet plan with cardio activity and abdominal exercises as listed in the "Achieving Washboard Abs" and "Lose the Love Handles" articles.
For this diet, the goal will be 5-6 meals a day, spaced out every three hours. The stomach takes about three hours to empty, so try to keep it full but never stuffed. The small meals are just enough to keep you satisfied until your next meal. Remember, when you skip meals your metabolism slows down and you will not burn calories as well. Eating and exercise actually boost your metabolism. The base of the diet will be high protein, enough complex carbohydrates for the workouts, and low fat. If you have your exercise routine all figured out - great. If not, with one of the eBooks from the Military.com Fitness Store, you will have the tools to really get lean this summer.
Here are the diet recommendations:
6:00 AM - Meal 1
This meal can have more fat because you have all day to burn it off.
5 egg-white omelet - You can throw one whole egg in for flavor (Use a little cheese and pepper for taste) if you want add some ground turkey breast, or vegetables).
2 slices of wheat toast or small multi grain bagel (I put low fat peanut butter and sugar free jelly). The more grains in your bread the better - Nine Grain bread is a great toast in this case. Avoid all white breads, pasta, flour etc.
Work out! - DO cardio in the AM.
9:00 AM - Meal 2: Post-Workout
Eat carbs now after the workout - it helps with insulin transport and recovery.
Skim milk with banana or oatmeal with raisins in it (you could even go with small portions of both if you want)
NO Fat Yogurt (you can also have a piece of fruit if you have oatmeal.)
12:00 Noon - Meal 3
Ground Turkey Breast with a little cheese (NO mayo - you can have mustard, A1 sauce, low fast salad dressing) in a whole-wheat wrap. I often have 2 of these! (If you like peppers or similar vegetables, you can throw them in since they add no fat)
- Baked Lays chips (regular)
- Broccoli (light butter you can use the spray if you truly want to avoid all fat)
Source: www.military.com
INTERESTING VIDEO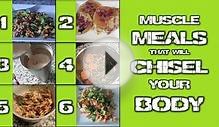 Muscle Meals That Will Chisel Your Body #LLTV - Live Lean TV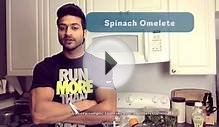 MEAL 02 - Spinach Omelet | LEAN MODE by Guru Mann | Health ...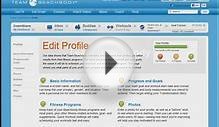 Getting Started 7-Team Beachbody - Meal Plan
Share this Post