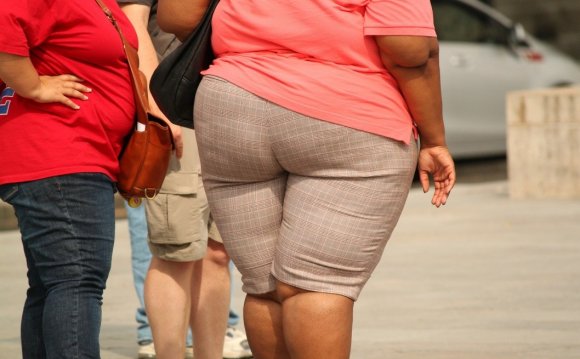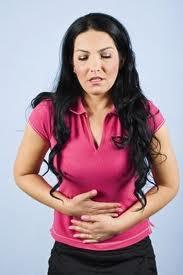 Ever since I about how a low FODMAP carbohydrate diet has been amazing for my IBS issues (major gassiness, constipation and lethargy), I've been receiving almost a new email every week from people looking for a complete list of these foods so they can implement it too.
Apparently a LOT of people have these gut issues and it's not pleasant for anyone. Since I've been sending this list out, though, there have been a lot of success stories. I personally have never been happier and no medication or therapy has ever been this beneficial for me.
These past few weeks have been really stressful for me though as I'm moving into my own bootcamp location and have been writing for more and more companies. So, I wasn't sticking to the low FODMAP food list as closely as I should have and my gut has been suffering. But, once I took the FODMAPS out, it's been much better.
In any matter - to make it easy for everyone who wants to know what to eat and not to eat, I'm posting the complete FODMAP list here for you all. Now, I want to disclaim that this is not a list intended to cure or treat every single person out there, and you still need to listen to your own body to find out what works best for you, versus someone else. You're your own best health advocate, so listen to your own gut instinct (no pun intended) :)
Here is the complete FODMAP list I've found works best for most people:
ELIMINATING FODMAPs
FRUITS TO AVOID:
Excess Fructose fruit:
Apple
Mango
Nashi fruit
Pear
Persimmon
Rambutan
Watermelon
Excess Fructan fruit:
Persimmon
Rambutan
Watermelon
Excess Polyol fruit:
Apple
Apricot
Avocado
Blackberries
Cherries
Longon
Lychee
Nashi Fruit
Nectarine
Peach Prune
Watermelon
SUITABLE FRUITS:
Banana
Blueberries – buy organic
Boysenberry – buy organic
Cantaloupe
Star fruit
Cranberry – buy organic
Durian
Grapes – buy organic
Grapefruit
Honeydew melon
Kiwi
Lemon
Lime
Mandarin
Orange
Passion fruit
Paw paw
Pineapple
Raspberry – buy organic
Rhubarb
Strawberry – buy organic
Tangelo
Suitable dried fruits (some people are ok with dried fruits, others are not):
Banana chips
Cranberries (often are coated in sugar – only eat if not sweetened)
Currants
Paw paw
Pineapple (often are coated in sugar – only eat if not sweetened)
Sultanas
Raisins (may not be suitable for everyone…)
Special notes on fruit:
Limit intake of suitable fruits to one serve per meal.
e.g. One whole banana or orange.
Third to half a glass of suitable juice.
Small handful of berries or grapes.
Small amount of suitable dried fruit (e.g. 10 sultanas).
VEGETABLES TO AVOID:
Excess Fructose vegetables:
Sugar snap peas
Excess Fructan vegetables:
Artichokes (Globe & Jerusalem)
Asparagus
Beet
Brussel Sprouts
Cabbage
Chicory
Dandelion leaves
Fennel
Garlic
Leek
Legumes
Okra
Onion (brown, white, & Spanish)
Peas
Radicchio lettuce
Shallot
Spring onion (white section).
Excess Polyol vegetables:
Avocado
Cauliflower
Mushrooms
Snow peas
SUITABLE VEGETABLES:
Alfalfa
Bamboo shoots
Bean shoots
Beans (green)
Bok choy
Broccoli (may not be suitable for everyone…)
Capsicum
Carrot
Celery
Chives
Choy sum
Corn (raw corn may bother some people)
Cucumber
Endive
Eggplant (this may be troublesome for some; check individual tolerance)
Ginger
Lettuce (may be ok or not)
Marrow
Olives
Parsnip
Parsley
Potato
Pumpkin
Silverbeet
Spring onion (green section)
Spinach
Squash (this may be troublesome for some; check individual tolerance)
Swede
Sweet potato
Taro
Tomato (cherry tomatoes often are moldy – try to avoid)
Turnip
Yam
Zucchini (this may be troublesome for some; check individual tolerance)
Special notes on vegetables:
Onion is one of the greatest contributors to IBS. Strict avoidance is recommended.
Avoid:
• Onion (brown, white & Spanish), Onion powder, White section of spring onion.
• Leeks, Shallots, Garlic.
There is undeclared onion hidden in many processed foods including, chicken salt, vegetable salt, vegetable powder, dehydrated vegetables, stocks, gravies, soups, marinades, & sauces.
Alternatives:
• Chives
• Green part of spring onion
• Asafoetida powder (* contains gluten).
• Fresh & dried ginger, coriander, basil, lemongrass, chili, mint, parsley, marjoram, oregano, thyme, rosemary & others.
PROBLEM WHEAT & Rye products:
Bread (white, wholemeal, multigrain, sourdough, pita, & many rye)
Pasta & noodles (regular, two minute, spelt, egg noodles, hokkien & udon)
Breakfast cereals (containing wheat, excess dried fruit &/or fruit juice).
Savoury biscuits (wheat based)
Cakes & baked goods (wheat based)
Sweet biscuits (wheat based)
Pastry & breadcrumbs (wheat flour made)
Others (semolina, couscous, bulger)
ALTERNATIVES to WHEAT Grains:
Rice
Corn (may bother some people)
Potato
Amaranth
Source: www.cassandraforsythe.com
INTERESTING VIDEO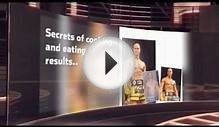 Best Diet Plan - Complete Nutrition Guide For Bodybuilding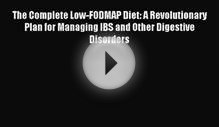 Read The Complete Low-FODMAP Diet: A Revolutionary Plan ...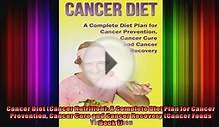 Cancer Diet Cancer Nutrition A Complete Diet Plan for ...
Share this Post